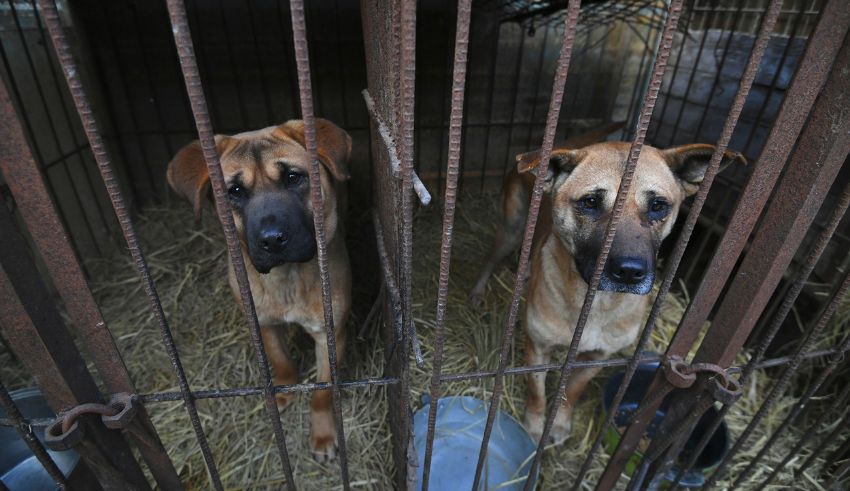 Amidst a cultural shift and heightened awareness of animal rights, South Korea's ruling People Power Party is on the verge of introducing legislation to outlaw dog meat consumption. This landmark decision follows global criticism and a changing perspective within the nation, especially among the younger generation.
Yu Eui-dong, the policy chief, stressed the need to resolve social conflicts surrounding dog meat consumption during a meeting with government officials and animal rights activists. He announced plans to present a bill this year, expressing confidence in swift parliamentary approval with bipartisan support.
Agriculture Minister Chung Hwang-keun affirmed the government's commitment to promptly implementing the ban and supporting affected businesses. The first lady, Kim Keon Hee, an outspoken critic of dog meat consumption, along with President Yoon Suk Yeol, has adopted a stance against the practice by welcoming stray dogs into their home. The proposed ban includes a three-year grace period and financial assistance for businesses in transition.
While dog meat consumption has deep historical roots on the Korean peninsula, the practice faces mounting opposition. The proposed legislation aims to reflect changing cultural attitudes and address concerns about animal welfare. Past anti-dog meat bills faced resistance from industry stakeholders, but the proposed ban seeks to ease the transition with financial support and a grace period.
Keep Reading
Humane Society International welcomed the potential ban, calling it a "dream come true" for those advocating against the cruelty associated with the dog meat trade. Government data indicates approximately 1,150 breeding farms, 34 slaughterhouses, 219 distribution companies, and around 1,600 restaurants serve dog meat in South Korea.
A Gallup Korea poll last year revealed that 64% of respondents opposed dog meat consumption. The survey indicated a decline in those consuming dog meat, with only 8% reporting doing so in the past year, compared to 27% in 2015. The proposed legislation marks a significant step toward aligning cultural practices with evolving societal values and global expectations regarding animal welfare.