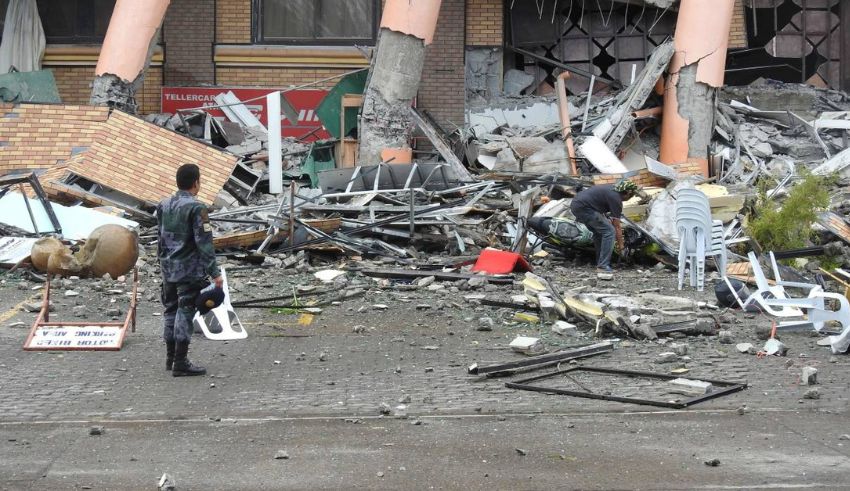 In a terrifying episode that unfolded on Friday, the southern Philippines found itself in the throes of chaos following a powerful undersea earthquake, registering 6.8 magnitude. The seismic upheaval, originating 69 kilometers (43 miles) southeast of Sarangani in Davao Occidental province, sent shockwaves across Mindanao, leaving residents and shoppers grappling with a surreal and fearful reality.
Eyewitness accounts painted a vivid picture of the quake's impact – shopping mall ceilings crashing down, glass windows splintering, and panic gripping the community.
Malls Down After Earthquake Hit
Gregorio Narajos, 34, shared his unsettling experience at SM City General Santos mall, describing a scene of pandemonium. "I felt dizzy, and then I saw people running out of the mall. Some were crying, some were shouting 'earthquake! earthquake!'" he recounted to CNN Philippines. "I saw the ceiling tiles falling down and the glass windows breaking. It was very scary."
While Narajos managed to escape unscathed, others weren't as fortunate. Reports hinted at injuries caused by falling debris, and the Office of Civil Defense confirmed the investigation of one reported death in Sarangani town.
Keep Reading
The aftermath's toll is still unfolding as affected areas, including General Santos City and Davao City, grapple with varying degrees of damage to malls, buildings, and schools.
Phivolcs reported over 20 aftershocks by 6 p.m. local time, intensifying the sense of unease. The Department of Education (DepEd) is actively monitoring the situation, poised to extend assistance to affected schools, while the Department of Social Welfare and Development (DSWD) has prepositioned relief goods and funds in Mindanao.
Amid power outages and water supply disruptions, the National Grid Corporation of the Philippines (NGCP) is diligently assessing transmission facilities and working towards a swift power restoration. Simultaneously, the Philippine Red Cross (PRC) has mobilized its staff and volunteers to conduct rapid assessments, offer first aid, and provide crucial psychosocial support to those grappling with the quake's aftermath.
This seismic episode follows a series of robust earthquakes in October, underscoring the region's vulnerability to nature's unpredictability. The Philippines, nestled within the Pacific Ring of Fire, is accustomed to navigating frequent earthquakes, volcanic eruptions, and typhoons. As the affected communities display resilience and emergency response efforts kick into high gear, the collective strength of the Filipino spirit faces yet another profound test in the aftermath of this seismic disruption.