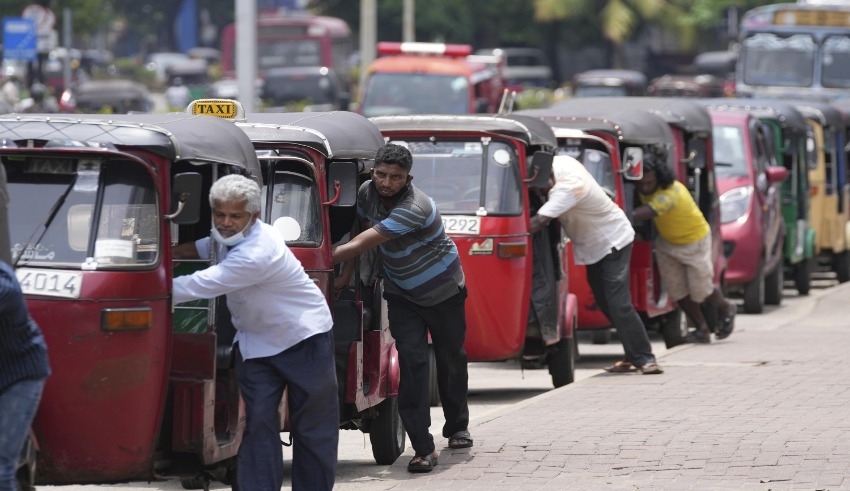 COLOMBO: Officials said Thursday (Jun 23) that parliament in Sri Lanka had canceled the remainder of its week's sessions to preserve fuel, as the island nation's already low supply of gasoline is fast decreasing due to a severe economic crisis.
People living in Sri Lanka's 22 million-plus population are suffering because of the country's severe shortage of foreign cash as well as high prices and frequent blackouts.
Two days after schools and several state offices were shut down due to the same reason, lawmakers opted to cancel Thursday and Friday's sessions as well.
Energy Minister Kanchana Wijesekera has asked Sri Lankans to reduce their travel as a result of a delayed gasoline shipment.
In Colombo, he told reporters, "Only limited supplies of petrol will be given to pumping stations today and tomorrow," as motorists had already been waiting for days to top off their tanks.
To analyze Sri Lanka's rapidly deteriorating economic position, neighboring India dispatched a team of experts on Thursday. India has given multiple credit lines for Sri Lanka to import necessities.
In order to address the currency problem, New Delhi has already provided assistance worth US$3.5 billion, according to the Indian High Commission in Colombo.
Related Posts
New Delhi's assistance, according to a statement from the high commission, is driven by a "Neighborhood First" strategy.
China's expanding economic and political weight in the South Asian nation, which India has historically viewed as inside its geopolitical area of influence, has been a concern for New Delhi's.
China is one of Sri Lanka's largest bilateral creditors and has made numerous significant strategic investments in the island's deep sea ports.
China's presence in the ports has alarmed both Washington and New Delhi.
Next week, the U.S. Treasury Department is scheduled to visit Sri Lanka in an effort to better understand the country's current economic problems.
As of Wednesday, Sri Lanka's economy was in "total collapse," according to Prime Minister Ranil Wickremesinghe.
He warned MPs that they are now confronting a far more dangerous crisis than the basic shortages of fuel, gas, power and food.
Withdrawal from the International Monetary Fund (IMF) might take months, after Sri Lanka defaulted on its US$51 billion foreign debt in April.