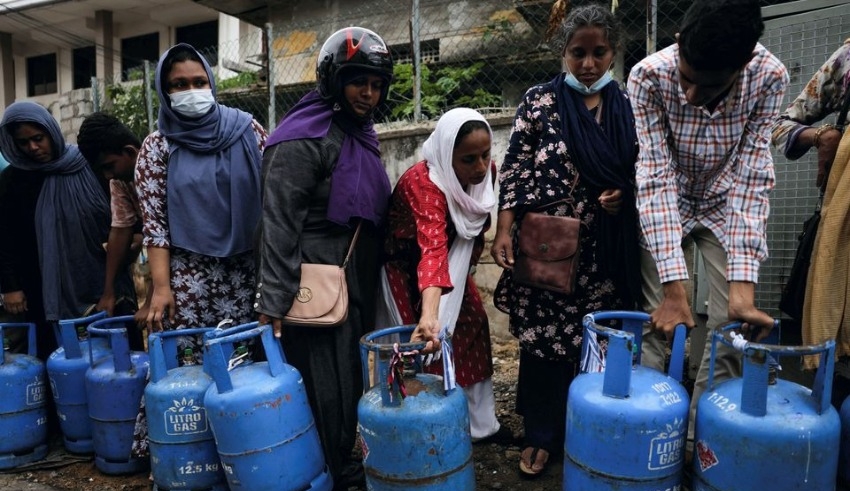 COLOMBO: As the island nation struggled through its worst economic downturn in seven decades, Sri Lanka's overall inflation increased in May to the highest level since 2015 as a result of rising food and transportation expenses.
The statistics office said on Tuesday that the consumer price index increased to 45.3% in May from the year earlier, up from 33.8% in April (Jun 21). According to Refinitiv statistics and First Capital Research, this was the highest dating back to at least 2015.
Leading to a sudden fall in foreign exchange reserves, the nation of 22 million people is struggling to pay for imports of food, gasoline, and medicine.
The protracted crisis has resulted in rising inflation, which is partially due to currency devaluation, domestic shortages, and increasing worldwide petroleum prices.
Food prices increased by 58.1 percent in May compared to the previous month last year, rising from a spike of 45.1%. Transportation expenditures climbed by 76.7 percent from a prior level of 52.5 percent after the government upped the cost of petrol and diesel last month.
An economist predicted that inflation would continue to be high for the remainder of the year and that Sri Lanka's central bank would likely raise interest rates when it reviews its policy in July.
This week, a nine-person IMF group traveled to Sri Lanka to hold discussions over a bailout program.
Related Posts
By the end of the team's visit on June 30, the nation hopes to borrow around $3 billion from the IMF and come to a staff-level agreement with the lender.
Specialists from Lazard and Clifford Chance are also present in Colombo, Sri Lanka's economic hub, as the country's new financial and legal advisers following the suspension of repayments on around US$12 billion in foreign debt.