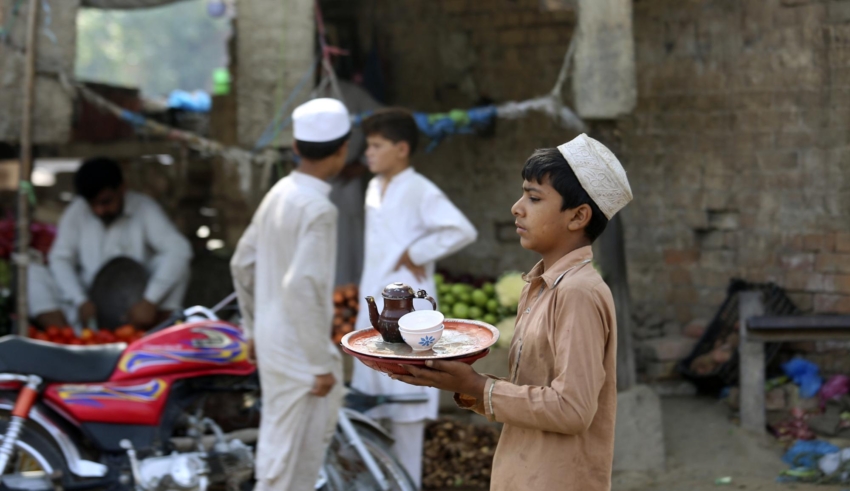 PAKISTAN: As the world's top tea importer grapples with surging inflation and a rapidly declining currency, Pakistanis have been advised to consume less tea to keep the economy afloat.
Pakistan's Federal Minister for Planning and Development, Ahsan Iqbal, told reporters on Tuesday that Pakistanis might cut their tea consumption by "one or two cups" each day because imports are straining the government's finances.
Iqbal explained that they import tea by taking a loan, adding that businesses should also close earlier to save electricity.
According to the Observatory of Economic Complexity, the 220 million-person South Asian nation imported more than $640 million worth of tea in 2020.
Pakistan has been dealing with severe economic problems for months, resulting in price increases in food, gas, and oil.
Meanwhile, its foreign exchange reserves are fast depleting. According to Reuters, the central bank's funds decreased from $16.3 billion at the end of February to just over $10 billion in May, a drop of more than $6 billion and enough to pay for two months' worth of imports.
Many Pakistanis mocked Iqbal's request on social media, claiming that reducing tea consumption would do little to help the country's economic troubles.
Related Posts
Pakistan's economic crisis was at the core of a political struggle earlier this year between Prime Minister Shehbaz Sharif and his predecessor, Imran Khan, which resulted in Khan's removal in April.
Pakistan banned the purchase of non-essential and luxury goods last month to "control soaring inflation, stabilize foreign exchange reserves, improve the economy, and lessen the country's dependency on imports," according to Information Minister Marriyum Aurangzeb.
At the time, Sharif said the decision would save the country valuable foreign cash and that Pakistan would have to "practice austerity."
The government abolished a fuel price restriction at the end of May as part of a long-stalled bailout arrangement with the International Monetary Fund (IMF).
Last Monday, the government released a new $47 billion budget for 2022–23 in an attempt to persuade the IMF to resume the $6 billion rescue package that all sides agreed to in 2019.