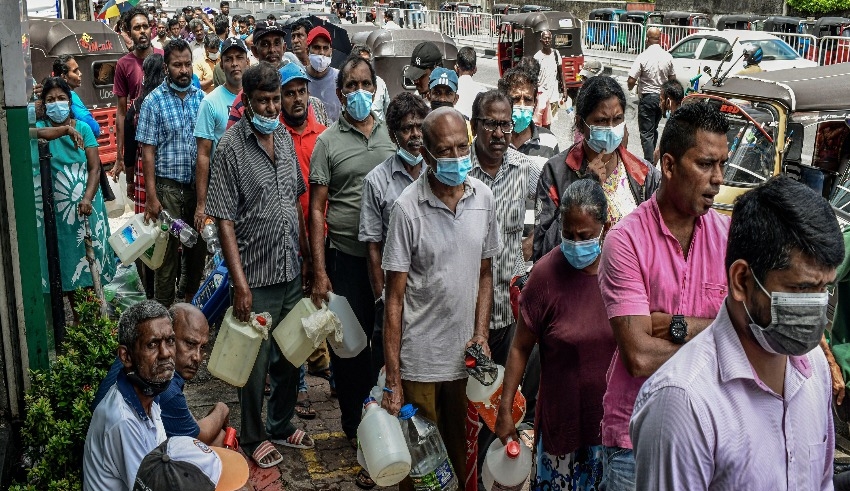 SRI LANKA: Shorter work weeks are becoming popular in places like Iceland and the United Kingdom, with the goal of increasing worker productivity and happiness.
However, in crisis-stricken Sri Lanka, the notion is to deal with crippling food and fuel shortages.
The South Asian country, which is grappling with shortages in the midst of its worst economic crisis in decades, said on Tuesday that public sector employees will be granted Fridays off without pay for the next three months to allow them to produce their own crops.
The Department of Government Information announced on Tuesday that it appears acceptable to allow government officials one working day of leave to engage in agricultural activities in their backyards or elsewhere as a remedy to the predicted food crisis.
The reduced work week will also help workers affected by power outages and transportation problems caused by food and gas shortages, according to the report.
There are an estimated 1 million public sector employees in the country. The four-day week, however, will not apply to "critical services" employees in hospitals and ports, as well as those in the power and water industries.
The administration, which is in talks with the IMF for a rescue package this month, is also trying to encourage citizens to accept jobs overseas so that they can send money home.
It states that public sector employees will be offered up to five years of unpaid leave "without prejudice" if they choose to work abroad.
Related Posts
The uncertainty that comes
The 22-million-people nation is experiencing its biggest financial and political crisis in decades. In April, public outrage boiled over as protests turned violent, throwing the administration into chaos. Several government officials have resigned, including the prime minister.
Since the crisis began, daily life has become a continuous cycle of instability and uncertainty for many Sri Lankans.
On a daily basis, snaking lines for basic necessities like food and gas form around the country, and many stores have been forced to close due to a lack of power to run refrigerators, air conditioners, or fans.
Soldiers are frequently stationed at gas stations to calm irate consumers who have waited in line for hours in the sweltering heat to fill their tanks. According to reports, customers have even died while waiting.
Government critics have questioned whether the four-day week will make a difference, claiming that while state sector employees often live outside of Colombo, they rely on public transportation to get around.
They further claim that because most are impoverished and do not own their land, they are unlikely to grow their own food.