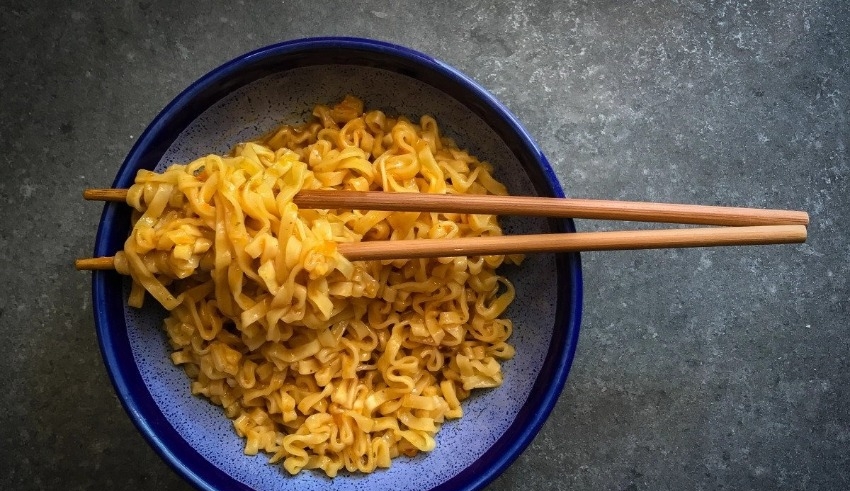 The trade department of Thailand said on Wednesday (August 24) that there will be an increase in the price of Thai instant noodles. This will be the first price hike on the essential daily staple in the past 14 years.
The economy of the kingdom has not recovered despite the fact that it was fully reopened to tourists earlier this year. Instead, it has been pummeled by inflation at levels not seen in the past 14 years as well as the economic knock-on consequences of the conflict between Russia and Ukraine.
In Bangkok, the price of a package of instant noodles is regulated at 6 baht, which is equivalent to $0.16 in American currency. However, several large producers have petitioned the government to raise the ceiling to 8 baht, citing spiraling expenses.
The department of internal trade confirmed to AFP that it will approve raising the price of a regular-sized packet by 7 baht, with the new rate going into effect on August 25.
The announcement was made after a petition was submitted to the relevant government by five of Thailand's most prominent manufacturers of instant noodles: Wai Wai, Mama, Yam Yam, Sue Sat, and Nissin.
Related Posts
"We are confronting rising commodity prices, oil prices for export," noted Veera Naphaprukchart from Thai Preserved Food, which is a part of the well-known brand Wai Wai. "We are concerned about the impact this would have on our business."
According to what he shared, the price of palm oil had more than doubled while the price of wheat flour had increased by approximately 20% to 30%.
Veera placed the responsibility for the rise in prices on Russia's invasion of Ukraine, which, prior to the crisis, served as a significant provider of wheat to the kingdom.
According to Pipat Paniangvait of Thai President Food, the cost of instant noodles was most recently raised in the year 2008.
The problems that producers are facing have been made worse by the high export expenses brought on by increased oil and wheat prices, which means that exporting their products overseas is no longer a viable option.
"In the past, we were selling more outside of Thailand in order to curb the situation here as we are unable to raise the price freely," he added. "In the present, however, we are unable to raise the price."
The department of trade stated that it would keep an eye on how much the production would cost, and it hinted that it would modify the price based on those findings.