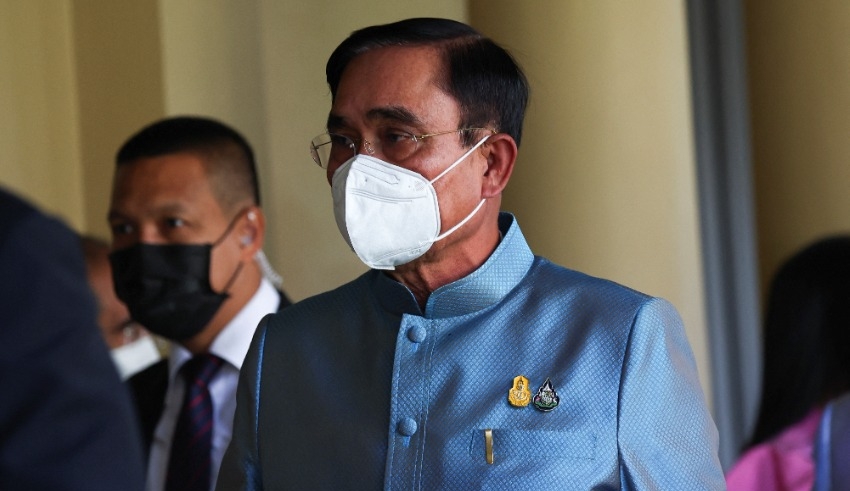 This week, a legal struggle that might result in the ouster of embattled Thai Prime Minister Prayut Chan-o-cha is set to be heard by the nation's constitutional court, posing a new threat to the country's political stability only months before general elections.
The former general has managed to hold onto office despite significant anti-government demonstrations in 2020, a brutal pandemic, a struggling economy, and dozens of political close calls. However, the constitution he established is now being used against him.
In accordance with laws limiting a prime minister to a maximum of eight years in power, a milestone they claim the 68-year-old will accomplish on Wednesday, opponents are pushing for his ouster.
Despite the uncertainty surrounding the verdict, many analysts believe Prayut will prevail in court.
Related Posts
According to Prayut's opponents, his term began when he seized power in the most recent military coup to rock Thai politics since the establishment of democracy in 1932, which occurred in May 2014.
Supporters contend that he has been prime minister since either 2019 when he disputedly won the long-delayed national elections or in 2017 when the current constitution, which was crafted by the army, came into effect.
On Wednesday, the judges are anticipated to announce whether they will take the matter under consideration after opposition parties sought the constitutional court to rule on when Prayut's tenure expires.
The court has the authority to remove Prayut from office if it accepts the case.
The former general, who has maintained his position of authority with a tenacity few expected, doesn't seem phased by the most recent turmoil.
In the turmoil that has roiled Thai politics over the past 20 years, the court has played a crucial role at crucial points, annulling the results of the general elections in 2006 and 2014.
If he and his Palang Pracharat party can win re-election, such a choice, which was widely predicted, might see him remain prime minister until 2025 or 2027.