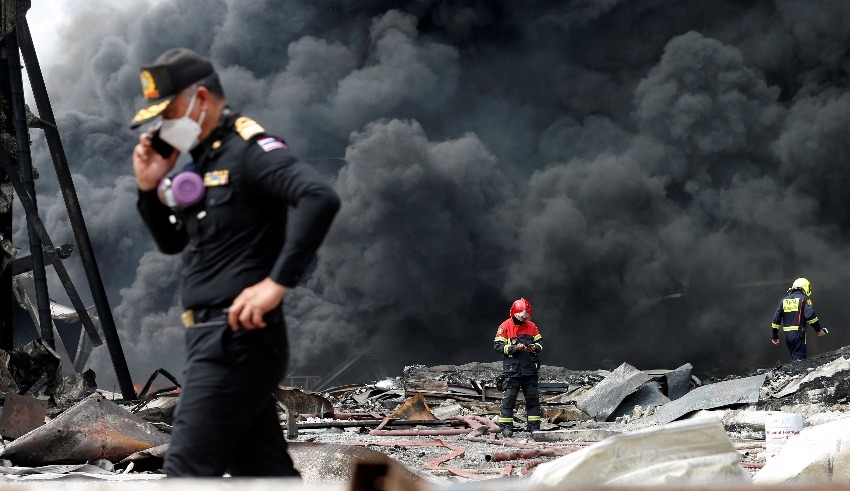 On Wednesday (August 17), police in Thailand reported that explosions and acts of arson took place in more than a dozen different locations in the volatile deep south of the country, resulting in the injuries of seven persons.
According to the officials, the majority of the targeted locations were convenience stores that were housed within gas stations. These convenience stores could be found in the provinces of Pattani, Yala, and Narathiwat.
Since 2004, Muslim extremists in Thailand's southernmost regions have been engaged in a low-level conflict with the state, which has resulted in the deaths of over 7,000 people. These extremists are fighting for more autonomy from the Thai government.
According to a statement released by the military, seven people had minor injuries as a result of the occurrences. Meanwhile, the police stated that they were gathering CCTV footage and other evidence.
According to the authorities, the immediate motivation for the string of attacks is still unknown. The symbols of the Thai state and its security personnel are typically the targets of militant attacks.
Related Posts
The epidemic of coronavirus caused a temporary break in fighting between rebels and the military in the south, but in October of last year, a gun battle that lasted for six days resulted in the deaths of six individuals.
The southern region, which is intensively policed by Thai security forces, has a culture that is unique from that of Buddhist-majority Thailand, which colonized the area that borders Malaysia more than a century ago. The region is heavily regulated by Thai security forces.
In January, for the first time in person in approximately two years, delegates representing the Thai government and the rebels of the Barisan Revolusi Nasional convened in Kuala Lumpur for peace talks. However, there was no reported progress made during the meeting.
According to Deep South Watch, a local think tank, the insurgency in Thailand's far south has resulted in the deaths of over 7,000 people and the injuries of more than 13,500 more since it was restarted in January of 2004.