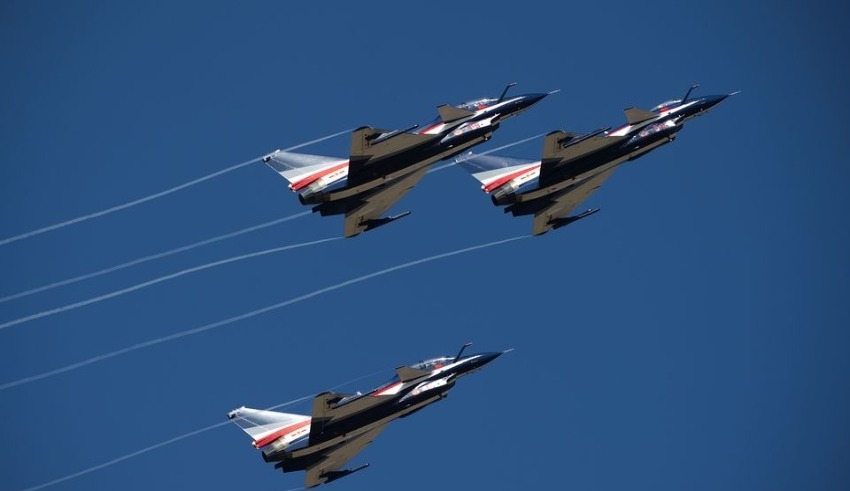 Following a hiatus caused by COVID-19, Thailand and China have begun their first combined air force exercise in years on Sunday (August 14), according to the military of the kingdom. These drills are the first of their kind in years.
Following China's greatest military drills around Taiwan, which were carried out as a form of retaliation for a visit to the island by the Speaker of the United States House of Representatives Nancy Pelosi, the "Falcon Strike" exercise was carried out.
According to the Air Chief Marshal of the Thai Air Force, Prapas Sornchaidee, the "Falcon Strike" exercise, which took place in the northeast of the country from August 14 to August 25, was designed to "strengthen relations and understanding" with China.
According to statements made by the Chinese Ministry of Defense in Beijing a week ago, the airborne early-warning (AEW) planes, fighter jets, and bombers will be part of the Chinese military delegation that will be traveling abroad.
Related Posts
In addition, training for "air support, strikes on ground targets, and small- and large-scale troop deployment" will be a part of the exercises, according to the statement.
Since 2015, before the pandemic hit, the Thai and Chinese air forces have been conducting regular maneuvers together.
Washington has expressed increased alarm over China's assertiveness in the Pacific region, and only last week, it initiated the "Super Garuda Shield" exercise in Indonesia with its allies. This exercise is meant to simulate a potential conflict between China and its neighbors.
Thailand was one of the first countries to buy Chinese naval gear under a contract that was finalized in 2017. This was part of Thailand's efforts to expand its defense ties with China, which were concluded in 2017.
In the year 2020, however, a following purchase worth $724 million for two submarines manufactured in China was put on hold as a result of public pressure.
This month, local media reported that the delivery of the warships could be delayed until 2024 as a result of continued disagreements on the engines.