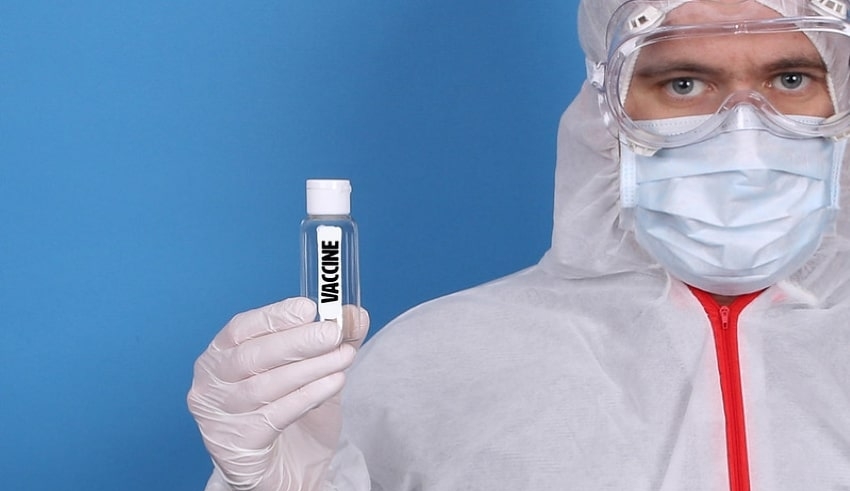 Last updated on January 16th, 2021 at 02:13 pm
As the nation continues to combat the virus, The Health Ministry Spokesman for the vaccination program revealed that Indonesia's first phase of the national COVID-19 vaccination program is expected to take 15 months to deliver the vaccines to 181 million citizens.
In view of this, the government has set a goal for some 181.5 million individuals, including 1.3 million paramedics and 17.4 million public sector staff in 34 provinces, to obtain vaccinations.
A named Tarmizi shared that the first phase of the government vaccination program was split into two periods, respectively January-April 2021 and April 2021-March 2021. Since the vaccine may take too long, she encourages all aspects of society at large to continue to cooperate with the health protocols of the government to stop the possible spread of COVID-19.
For this reason, They continue to implement 3M which stands for menjaga jarak or social distance, mencuci tangan or hand-washing, and mask-wearing or memakai masker.
A top Indonesian economist has previously estimated that it will take a long time to complete the delivery of COVID-19 vaccine doses to inoculate several hundred million Indonesians, which is targeted to begin in early 2021.
Speaking at a webinar in Jakarta last October, former finance minister Chatib Basri argued that it will take one year to vaccinate 25 million Indonesians against COVID-19, for example, since it would entail 68,000 people being vaccinated daily across the world. Based on this figure, he noted, 68,000 doses of the vaccine will have to be given every day to the targeted people. Even if there is a chance that Indonesia might do so, it will still take an entire year to administer COVID-19 vaccine doses.
Indonesia's economic recovery will be impacted by a longer delivery process for as long as the distribution of the vaccine persists, the laws of mandatory health protocols would need to be enforced to control the future spread of disease.
Morever, regulation of health protocols will require many COVID-19-related preventive initiatives policies to be maintained, including limiting flight frequencies and capability of visitors to restaurants and shopping malls by up to 50%.