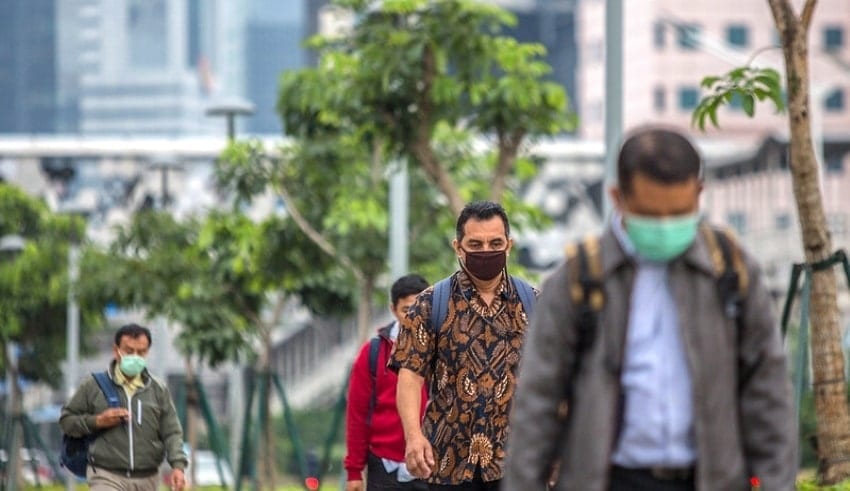 (C) Flickr, Asian Development Bank
Indonesia requested emergency permission to launch a mass vaccination program to fight the coronavirus in the archipelago by the end of the year, the president of the South-East Asian nation said on Friday (Nov 13).
President Joko Widodo shared that the preparations were already advanced to spread the vaccine throughout the entire world. If approval is issued by the food and drug agency of the region, known by its Indonesian acronym BPOM, it would mean that Indonesia, the fourth most populous country in the world with 270 million inhabitants, will be among the first in the world to carry out a coronavirus vaccine.
Seharian ini, dari Istana Bogor, saya menghadiri KTT ke-37 ASEAN secara virtual dengan tuan rumah Vietnam.

Rangkaian KTT membahas langkah bersama untuk mencegah dampak lebih luas pandemi ini bagi kawasan dengan menekankan prioritas kerja sama di 2021, khususnya terkait vaksin. pic.twitter.com/xZT6lWbAlJ

— Joko Widodo (@jokowi) November 12, 2020
In view of this, Indonesia has been fighting for months to eradicate the coronavirus, but according to official estimates, the gradual growth in infection rates has plateaued over the past few weeks. With about 15,000 deaths and 450,000 infections, the country has the highest coronavirus caseload in South-east Asia, but health experts caution that these statistics are likely to be higher due to poor testing rates. At 5,444, Indonesia had a record daily number of infections, way above the daily average of less than 3,500 cases in the previous two weeks.
Jokowi even added that securing the vaccine's protection was a priority and that as the vaccination program began, health personnel, police, and the military will be first in line. Consequently, In the early stages of the campaign, vaccines provided by China's Sinovac and Sinopharm are slated to be used. The Companies will supply 18 million vaccines this year including 15 million provided by Indonesia's state-owned pharmaceutical firm Bio Farma. All in all, Indonesia has agreements by the end of 2021 for more than 250 million doses. In fact, This includes the 30 million generated by the US company Novavax, the Airlangga Coordinating Minister for the Economy