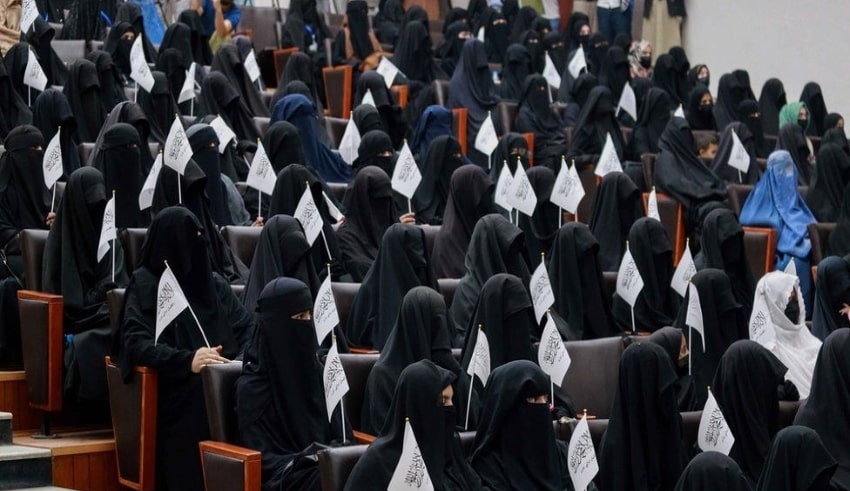 Afghanistan – The Taliban government has imposed a number of limitations on Afghan media, including the prohibition of female performers in television plays and the requirement that female news anchors wear Islamic hijab.
A Taliban administration spokesperson stated on Tuesday that Afghanistan's Ministry of Vice and Virtue issued nine guidelines this week, most of which focused on prohibiting any media that contradicted Islamic or Afghan principles.
Those plays were not allowed, according to the guidelines. Or programs in which women have acted should not be broadcast, adding that female journalists on the radio should wear Islamic hijab without elaborating.
Though most women in Afghanistan wear headscarves in public, the Taliban's remarks that women should wear Islamic hijab have long concerned women's rights groups, who argue that the phrase is imprecise and might be construed conservatively.
Related Posts
Human Rights Watch (HRW), an international rights monitor, criticized the laws, claiming that media freedom in the country was worsening.
The loss of any room for criticism and escalating limitations on women in the media and arts, according to Patricia Gossman, associate director at HRW, is distressing.
Since the Taliban took control Afghanistan on August 15, officials have worked to publicly promise women and the international world that women's rights will be safeguarded. However, many activists and women have remained cautious. During the Taliban's prior administration, women were restricted from leaving the house unless escorted by a male relative and from receiving education.