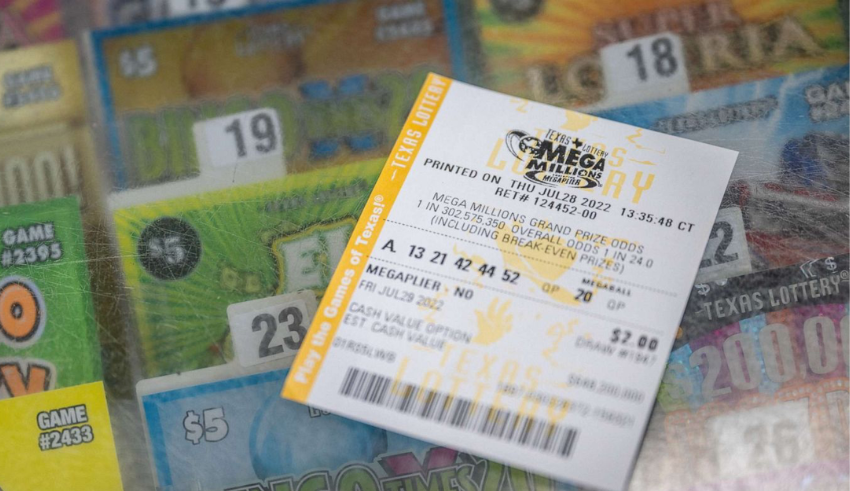 On Friday night, the numbers were picked for the Mega Millions lottery, which has a record-setting jackpot of 1.28 billion dollars.
67, 45, 57, 36, 13, and the Mega Ball of 14 were the winning numbers in the Mega Millions lottery.
The jackpot for the American lottery game has hit one billion dollars, making it only the third time in the game's history that it has done so in its entire 20-year run. According to a press release from Mega Millions, there was no winning ticket that matched all six of the numbers that were chosen on Tuesday night. Thus the jackpot has increased to an estimated $1.28 billion (with a cash value of $648.2 million).
If won, it will be the second-largest jackpot in the history of Mega Millions, trailing only the record $1.537 billion jackpot won in South Carolina on October 23, 2018 — the world's largest lottery prize ever won on a single ticket. If won, it will be the second-largest jackpot in Mega Millions history.
The current Mega Millions drawing, which will take place on Friday night, will be the 30th in this jackpot run, which started on April 19.
Related Posts
There have been over 28.1 million winning tickets at all prize levels across the country in the 29 drawings that have taken place since the Mega Millions jackpot was last won in Tennessee on April 15. These winning tickets have been sold in 17 different states and have a combined value of at least $1 million. This year there have already been four jackpots won on the Mega Millions game, one each in the states of California, New York, Minnesota, and Tennessee.
Jackpots in Mega Millions begin at $20 million and continue to climb based on the number of games sold and interest rates. The odds of winning the big prize are still the same — one in 303 million — despite the fact that there has been an increase in the number of tickets sold.
Tickets for the Mega Millions lottery can be purchased in 45 states, the District of Columbia, and the United States Virgin Islands for a price of $2 each. Drawings are held under the supervision of the Georgia Lottery every Tuesday and Friday at eleven o'clock at night Eastern Time at the studios of the Atlanta affiliate of ABC, WSB-TV.
Winners have the option of receiving their prize either in a single, instant cash payout or in thirty annual installments spread out over a period of twenty-nine years.