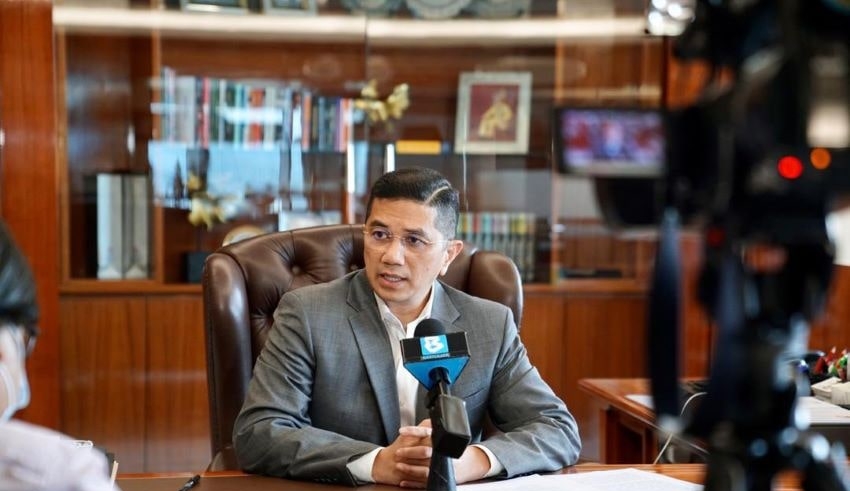 KUALA LUMPUR – Despite an unrelenting coronavirus outbreak, International Trade and Industry Minister Azmin Ali waved away on Monday (Jan 25) calls for a complete lockdown in Malaysia, mooting instead more rigorous procedures such as targeted monitoring and tighter distance protocols.
Media Release : Going Forward In Our Approach To Overcome The Impact of The COVID-19 Pandemichttps://t.co/5vafMTqPld pic.twitter.com/rTBheXZqFv

— Mohamed Azmin Ali • 🇲🇾 (@AzminAli) January 25, 2021
This comes after manufacturing trade associations called on members to step up infection reduction measures over the weekend – the industry is responsible for nearly a third of over 300 active clusters – to prevent economic shutdown as the current wave of the deadly virus has worsened despite the re-imposition of a movement control order (MCO) by Malaysia since January 13.
But Datuk Seri Azmin, who is also the coordinating senior economic minister, argued that "the overarching priority" is "to strike a balance between protecting lives and livelihoods" noting the "worst-ever decline (of gross domestic product) in our history" after the 17.1 percent contraction after the first implementation of the MCO in the second quarter of last year. Relaxed restrictions saw a third-quarter drop of 2.7%.
"It is important to note that apart from the toll on health and the economy, Covid-19 has a direct impact on the people. One loss in income affects the whole household. In practical terms, the loss of income for one breadwinner may well adversely affect the livelihoods of at least four persons in a family," he said in a statement.
In comparison to the restrictions placed in place in March last year, which shut down most people at home as schools and almost all businesses closed, the new MCO enables different sectors such as manufacturing, construction, agriculture, and various services to continue under government-mandated standard operating procedures (SOPs).
While last year's "MCO 1.0" succeeded in reducing regular infections to single digits, this year's edition saw four-digit numbers grow last Saturday to a new high of 4,275 patients and last Friday a record 18 lives were lost to the disease. In recent days, calls to reinstate the closure of non-essential economic activities have risen. The Straits Times announced that last Friday, Mr. Azmin's Ministry of Trade and Industry (Miti) told production stakeholders that the Ministry of Health was mooting a complete lockdown if no changes were shown during the current MCO 2.0, which is scheduled to expire on Feb 4.