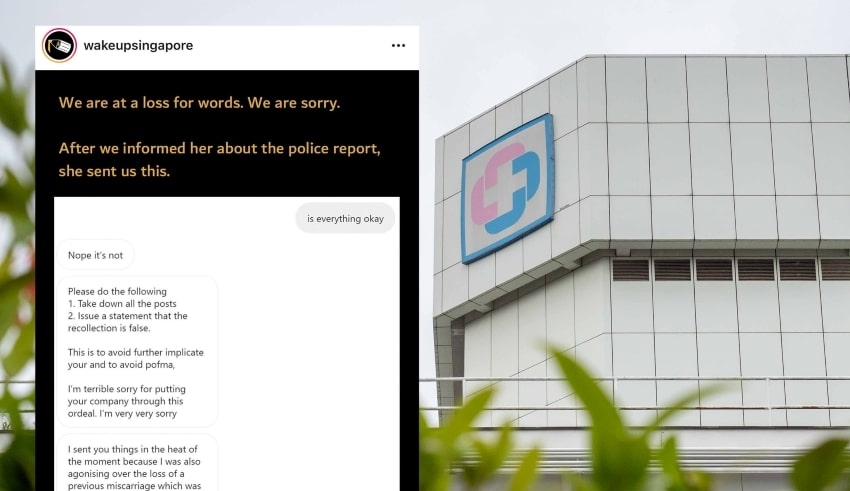 ASEAN – Wake Up, Singapore, an alternative news website, has apologized to KK Women's and Children's Hospital (KKH) for publishing false claims against the hospital.
They claimed that they were given misinformation at every point and that the call logs, invoices, and contact with the complaint may have all been fabricated in a social media post on Friday (March 25).
When it received the tip-off from the claimed patient — whose name has not been revealed — the alternative news website said it verified her testimony and asked for confirmation of her accusations in "good faith."
When they learned that KKH had filed a police complaint in connection with the allegations, they notified the woman who had approached them with her assertions, who subsequently admitted that the information was fake.
Professor Alex Sia, the hospital's chief executive officer, claimed in a public release on March 25 that the charges were "incorrect" and that the institution had filed a police investigation.
Related Posts
"There are inconsistencies between the story and the bill information that has been posted on the internet. "We can certainly say that such a scenario did not occur," he continued.
An expecting mother's purported first-hand story of miscarrying her child after waiting four hours at KKH's urgent obstetrics and gynecology unit was documented in a social media post published by Wake Up, Singapore on March 23.
They also released a document that purported to be a copy of the hospital bill, stating that the hospital visit occurred on February 28.
Two days later, the website shared another social media post with screenshots of supposed KKH calls to the patient, saying that the hospital had contacted her on March 24.
Wake Up, Singapore posted a snapshot of the woman's texts on Friday evening, in which she apologized to the site and stated she provided the false information in the "heat of the moment."
"It was never our purpose to defame someone or disseminate misinformation," Wake Up, Singapore added.
"We sincerely apologize to KKH as well as all of our readers. We will fully cooperate with the authorities and investigations."