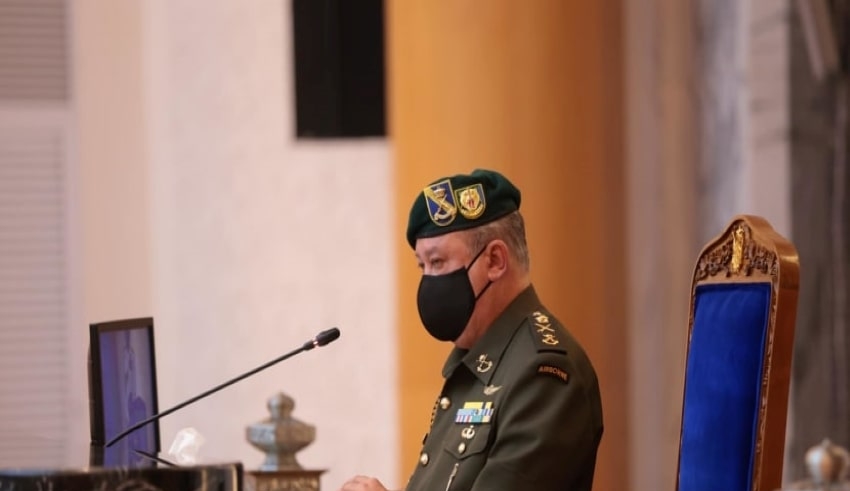 Tunku Ismail Sultan Ibrahim, Crown Prince of Johor, said today that vaccine reluctance impacted just 396 of the state's 779 teachers who allegedly rejected Covid-19 immunization.
He said that the remaining vaccine appointments were postponed owing to health concerns, allergies, or pregnancy, and some of them have also consented to register for immunization.
Related Posts
"Of the 779 teachers who originally refused the vaccination, only 396 did so owing to vaccine-related concerns," Tunku Ismail wrote recently on his official Facebook page.
After a meeting earlier today at the Sultan Ibrahim Building in Bukit Timbalan, in order to address the problem of the 779 Johor-based teachers who allegedly refused to get the Covid-19 vaccines, the 37-year-old prince made his statement.
At the meeting were also state secretaries Datuk Azmi Rohani and Datuk Dr Aman Rabu, state deputy secretaries (management) Datuk Yahya Ahmad, and state deputy mufti Datuk Ahmad Faisal Mohamed, as well as members of the media.
Datuk Yahya Ahmad, the Mufti of Johor, took part in the meeting via video conference.
Tunku Ismail said that he had heard from the teachers present about the difficulties they encountered in postponing their vaccines.
"At this meeting, I also discussed the immunization campaign in Johor and the state's current condition with the Covid-19 outbreak.
According to Tunku Ismail, popularly known as TMJ (the Malay initials for Tunku Mahkota Johor), he hopes the teachers understand their responsibility to constantly prioritize the development of citizens by providing a good example and that they would take the vaccination prior to schools reopening to guarantee the rakyat's health and well-being.
Mazlan Bujang, chairman of the Johor Education, Information, Heritage, and Culture Committee, informed the state parliament last Sunday that a group of 779 teachers in the state had refused to get vaccinated. Later that day, Tunku Ismail was said to have called the director of the Johor Education Department and the 779 teachers who had refused the Covid-19 vaccine to an urgent meeting with him.