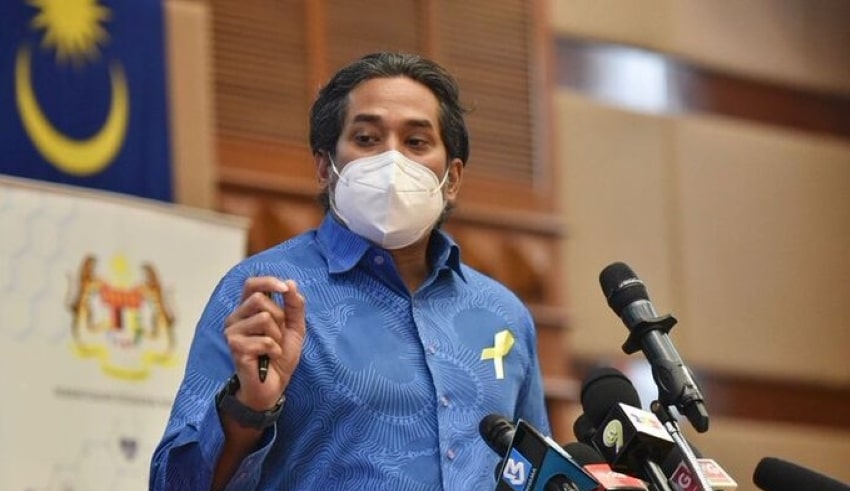 Malaysia – Khairy Jamaluddin, the Health Minister, has defined violence against women as a public health concern and a violation of women's human rights, physical integrity, and sexual and reproductive rights.
He said that abused women were more prone to indulge in high-risk behaviors such as smoking and drug use disorders than non-abused women.
"Additionally, chronic stress caused by violence is associated with increased rates of chronic diseases (such as heart disease and diabetes), mental health disorders, and infections in abused women," he said in his recorded keynote address at the United Nations Population Fund Malaysia's second annual Malaysia Women and Girls Forum.
Meanwhile, Khairy committed to do more to develop policies that safeguard and prioritize the wellness of women and girls throughout the nation.
According to him, the right to bodily autonomy is a commitment made to each and every Malaysian by the country's laws. However, he will not dispute that critical societal and legal disparities exist when it comes to women and girls.
Khairy stated that Malaysia, as a sovereign state, is committed to upholding human rights for all Malaysians, including the rights to equality, dignity, autonomy, information, and bodily integrity, as well as the right to private life and the highest attainable standard of health, including sexual and reproductive health.
Related Posts
Malaysia is also a signatory to the International Conference on Population Development (ICPD) and its Programme of Action in 1994, which guarantees women and girls' reproductive rights and choices, as well as the Convention on the Elimination of All Forms of Discrimination Against Women (CEDAW) in 1995, as well as ratifying our commitment to the ICPD at the 2019 Nairobi conference, he added.
"These are commitments, not dreams. Commitments anchored on the recognition that, like the majority of the world's countries, we must do more to guarantee that individuals may realize their full potential, rights, and choices regardless of their age, sex, or creed.
And we've established a goal date of 2030 to do this, in accordance with the United Nations Sustainable Development Goals (UNSDGs)."
Khairy said that the government has been working to end domestic abuse against women, including the establishment of a One-Stop Crisis Center to serve as a centralized processing point for survivors of violence seeking safety, healthcare, and justice.
Khairy announced last October, in connection with World Mental Health Day 2021, the unveiling of the National Strategic Plan for Mental Health 2020-2025, which highlights inter-sectoral cooperation and crisis readiness in tackling mental health concerns, suicide, and suicidal behavior.
According to the minister, Malaysia has made incredible strides in women's and girls' healthcare over the last 50 years, including a reduction in maternal mortality from 56.4 per 100,000 live births in 1980 to 23.5 per 100,000 in 2018, and an increase in safe delivery by skilled birth attendants from 38% to 98% during the same period.