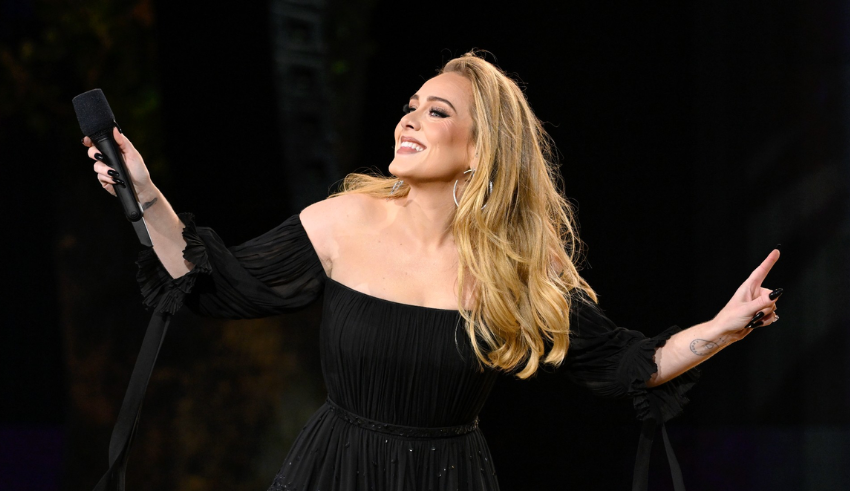 Adele has finally broken her months-long total silence and put an end to the speculation around her upcoming residency in Las Vegas.
Adele will be performing again in Las Vegas. The singer made the announcement on Monday that she had officially rescheduled her gigs, which comes after she postponed her concert residency at The Colosseum at Caesars Palace a day before it was supposed to start back in January.
"Words can't explain how ecstatic I am to finally be able to announce these rescheduled shows. I truly was heartbroken to have to cancel them," the Grammy winner posted on her Instagram account.
"But after what feels like an eternity of figuring out logistics for the show that I really want to deliver, and knowing it can happen, I'm more excited than ever! Now I know for some of you, it was a horrible decision on my part, and I will always be sorry for that, but I promise you it was the right one. To be with you in such an intimate space every week has been what I've most been looking forward to, and I'm going to give you the absolute best of me."
Related Posts
The new dates for her gigs are the 18th of November through the 23rd of March. On her official website, Adele reveals that in addition to the 24 gigs that had to be rescheduled, she has added eight new performance dates. According to the information provided on her website, those individuals who already owned tickets to the canceled events would receive priority.
On the 10th of August, ticket sales are scheduled to begin, and individuals who already had tickets to the original concert dates or who had previously registered for or been waitlisted for the Weekends With Adele verified fan presale on Ticketmaster will be granted preferential access to purchase tickets.
Adele broke down in tears in a video she released on Instagram when she announced the initial postponement of her shows. In the video, she explained the difficulties she and her staff had had while preparing for the residency.
"I'm so sorry, but my show ain't ready," she had said words at the moment.
"Half my crew, half my team is down with Covid. They still are, and it's been impossible to finish the show. And I can't give you what I have right now, and I'm gutted."