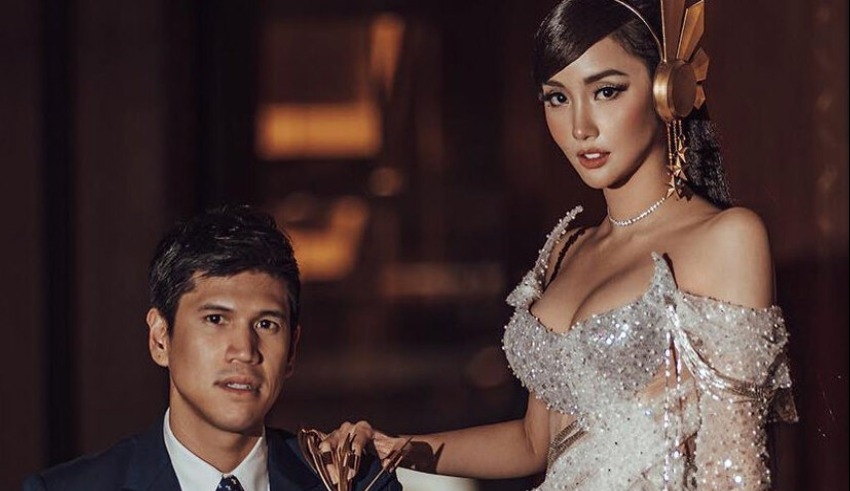 Last updated on September 19th, 2022 at 03:36 pm
It will be six months until Alodia Gosiengfiao and her fiance Christopher Quimbo exchange their "I dos" at a wedding ceremony.
Alodia gave an exclusive interview to the Philippine Entertainment Portal (PEP.ph) on the night of the Preview Ball 2022, which took place on August 31, 2022, at the Blue Leaf Cosmopolitan in Robinsons Bridgetowne, Quezon City. During the interview, she stated, "Little by little, we're doing preparations na. (Little by little, preparations are under way.)"
The creator of Tier One Entertainment, who is also known as the queen of cosplay, continued by saying, "But of course, we're really busy. Still, we're trying to say hopefully…"
Keep Reading
After she finished her sentence, Christopher interjected with "February of next year."
Alodia has mentioned in the past that she is interested in having a sizable party in order to give everyone of their family, friends, and loved ones the opportunity to celebrate their union with them.
When asked about the concept behind the party, she responded, "Maybe like something unusual. Maybe like something fantasy."
Also Read: Via Gonzales' cause of death is fake
But is there anything else left on their bucket list that they want to do before they get married?
The response that Christopher gave was, "Travel… anywhere in the world!"
He went on to say, "We're so busy. It's very difficult to find time, and since we're planning a wedding, it's making things even more difficult for us."