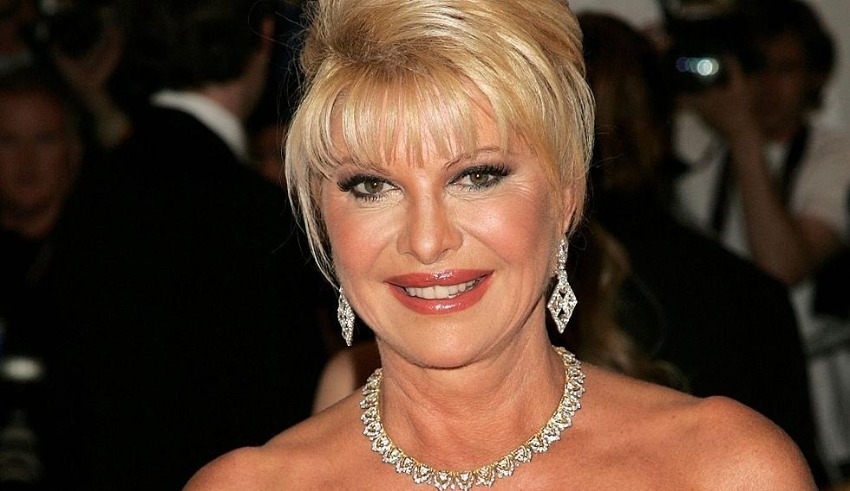 US: Trump's first wife and mother of his three oldest children, Ivana Trump, died on Thursday at the age of 73, the former president revealed.
The death of Ivana Trump was announced by Donald Trump on his Truth Social social media network.
Law enforcement officials are investigating if she went down the steps at her Manhattan residence, according to the New York Times.
A police representative told AFP in an email that cops responded to a report at her Upper East Side apartment around 12.40pm, according to the statement.
"She appeared to be unconscious and unresponsive to cops when they arrived on the scene. As soon as emergency medical personnel arrived, they discovered the victim dead on the spot," a representative for the company stated.
An investigation will be carried out by the city's medical examiner because "there does not appear to be any criminality" in this death.
Ivana Trump "was a fantastic, beautiful, and amazing woman, who led a tremendous and inspirational life," Donald Trump, 76, wrote in a social media post.
"Her three children, Donald Jr., Ivanka, and Eric, were her pride and delight. She was ecstatic about them, and we were ecstatic about her as well. Ivana, may you rest in peace!" she said.
When Ivana Trump, a former Czechoslovakian model, married real estate entrepreneur Donald Trump in 1977, he was still a burgeoning real estate developer.
Related Posts
Later that year, they welcomed their first child, Donald Jr., into the world. Eric and Ivanka were born in 1981 and 1984, respectively.
An Instagram tribute to his mother, who was an outstanding skier in Eastern Europe as a child, was posted by Eric Trump on Thursday night.
"Our mother was an exceptional woman – a force in business, a world-class athlete, a radiant beauty, and a compassionate mother and friend," the message stated.
Her mother, her three daughters, and ten grandchildren will mourn her death, the man said. "She will be much missed," he said.
The Trumps were one of New York's most prominent couples in the 1980s, and their opulent lifestyle typified the decade's showy excesses.
As Donald Trump's real estate empire developed, so did Ivana Trump's influence and notoriety, as she assumed a number of prominent positions inside it.
Their public breakup, allegedly sparked in part by Donald Trump's relationship with Marla Maples, provided juicy material for the New York tabloids, who made much of it.
In the early 1990s, Donald Trump and Ivana Trump divorced, and in 1993, Trump married Maples.
She went on to produce apparel, jewelry, and beauty goods, as well as write a number of books. Ivana Trump went on to have her own successful commercial career.
Maples and Donald Trump were married until 1999. In 2005, he married Melania Trump, his third and current wife.
Her marriage to Donald Trump was the fourth time she had been married; she was previously married once and re-married twice before their union.