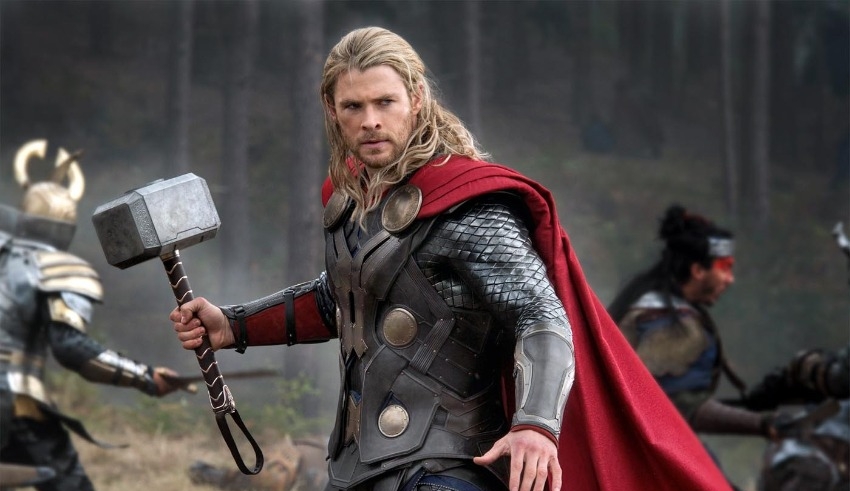 US: In the Marvel Cinematic Universe, Chris Hemsworth has spent more than a decade portraying Thor, the god of thunder who wears a flowing blond mane.
Hemsworth reminisced about his love for the part in an Instagram video retrospective, and his Marvel teammates applauded him for bringing humor and complexity to the character.
"I have adored every single time I've played the character," Hemsworth remarked in the video.
Thor was only the fourth MCU picture when it was released in 2011 when Chris Hemsworth was a relative unknown and the MCU was still in its infancy.
Nevertheless, Marvel Studios President Kevin Feige noted that finding Hemsworth made the role work — and helped create the MCU's multibillion-dollar empire.
"Thor: Love and Thunder," directed by Taika Waititi and featuring Academy Award winners Christian Bale and Russell Crowe as Gorr and Zeus, respectively, as well as members of the "Guardians of the Galaxy" team, marks Hemsworth's fourth solo outing as the hammer-wielding god.
Related Posts
Natalie Portman, who will reprise her role as Thor in the upcoming film, gushed about her co-star Ryan Gosling's "amazing comedic genius" and "unwavering dedication" (he also remains committed to getting extremely buff for the role.) On set, Tessa Thompson, who plays the fearless Valkyrie, referred to him as "brave."
When asked about the film's tonal shift, director Taika Waititi stated he instructed actor Chris Hemsworth to bring "more of (himself)" to Thor in order to make the hero more approachable to his very un-super viewers. "Thor: Ragnarok," the film's witty sequel, was well-received by critics and moviegoers alike.
Aside from "Avengers," Thor is Marvel's first four-picture franchise hero.