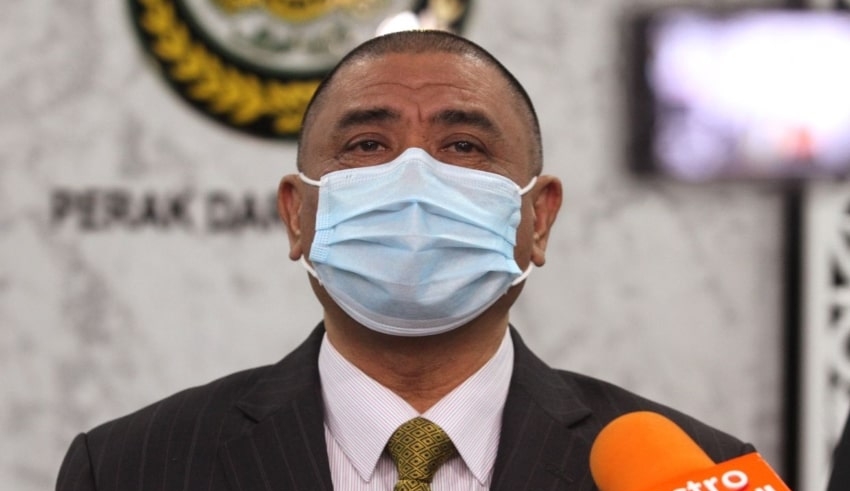 Malaysia – Three Perak assemblymen joining the newly formed Parti Bangsa Malaysia (PBM) on December 21 has had no impact on the state government's stability, according to Mentri Besar Datuk Seri Saarani Mohamad.
According to him, this was due to the fact that the assemblymen did not abandon their support for the state administration, but rather switched parties.
He noted that there will be no consequence as long as the government has enough seats, adding that they still have 36 seats in favor of the state administration.
Saarani made the remarks during a press conference after the groundbreaking ceremony for the project to renovate Jalan Tambun, which was also attended by Youth and Sports Minister Datuk Seri Ahmad Faizal Azumu, who is also the Tambun Member of Parliament.
A. Sivasubramaniam (Buntong), Paul Yong Choo Kiong (Tronoh), and Leong Cheok Keng are the three assemblymen (Malim Nawar).
Related Posts
In the Perak State Assembly, Leong allegedly explained their stances, saying the three of them still backed the mentri besar-led government, in keeping with PBM president Larry Sng's decision to support Prime Minister Datuk Seri Ismail Sabri Yaakob at the federal level.
Sivasubramaniam was chosen as PBM senior vice-president II on Saturday (January 8), while Yong was selected as the treasurer general.
Furthermore, Ahmad Faizal said that he was unable to contact Sivasubramaniam and Yong, who were formerly associate members of Parti Pribumi Bersatu Malaysia (Bersatu), to get confirmation on the topic.
"I think the menteri besar will concentrate on the needs of the people, and we will assist and support the state government under his leadership." and added that they are sure that the present government is doing well.
Saarani now has 36 assembly members, with 25 seats held by Basional Nasional, four by Bersatu, three by PAS and PBM, and one by Independent (one). The Perak State Assembly has 59 members, and a simple majority requires 30 seats.