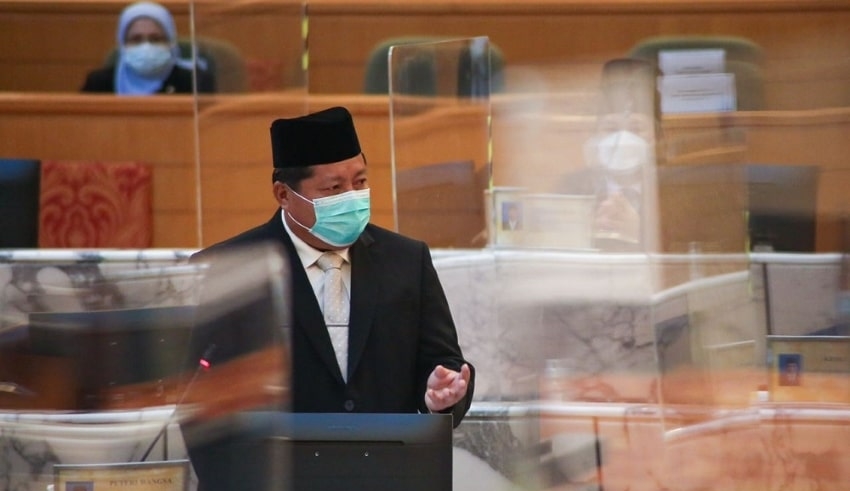 Malaysia – Mazlan Bujang, the former Johor Parti Pribumi Bersatu Malaysia (Bersatu) chairman, has said that he has quit the party and would rejoin Umno tomorrow, as claimed by sources.
According to reports, the outspoken incumbent Puteri Wangsa assemblyman and former Tebrau Bersatu division leader resigned over a developing conflict with party head Tan Sri Muhyiddin Yassin.
The source said that last year, the tense relationship between Mazlan and Muhyiddin deteriorated further.
"He (Mazlan) was supposedly excluded from various party functions and his contributions were neglected by the Muhyiddin-aligned leadership of Johor Bersatu.
"A number of incidents precipitated Mazlan's public opposition to the party's leadership, and his relationship with Bersatu deteriorated from there," the source also added.
Another source stated Mazlan would formally re-join Umno tomorrow afternoon with four more former Tebrau Bersatu members.
Related Posts
"Mazlan's action of defecting from Bersatu may open the door for two more incumbent Bersatu assemblymen from east Johor to join Umno,"
According to the same source, if the two assemblymen leave Bersatu, the party would face a steep learning curve in preparation for the next Johor state election.
Mazlan affirmed his resignation from Bersatu when asked but did not explain.
Mazlan, a former state executive committee member, was essential in advancing the then-Pakatan Harapan (PH) agenda and was a well-known associate of former Bersatu chairman Tun Dr Mahathir Mohamad.
He decided, however, to continue with Bersatu and soon became head of the party's state chapter after the PH government's collapse in February 2020 during the Sheraton Move.
Mazlan was formerly a member of the Perikatan Nasional (PN) and Barisan Nasional (BN) state administrations headed by Umno leader Datuk Hasni Mohammad.
He continued to serve as the state's handpicked education, information, heritage, and culture portfolio executive despite his tense relationship with Muhyiddin, the then-prime minister.
Mazlan reportedly stated on January 20 that he was prepared to consider stepping down from politics if the Johor state election was held.
Following that, reports began to circulate that he would depart from Bersatu.