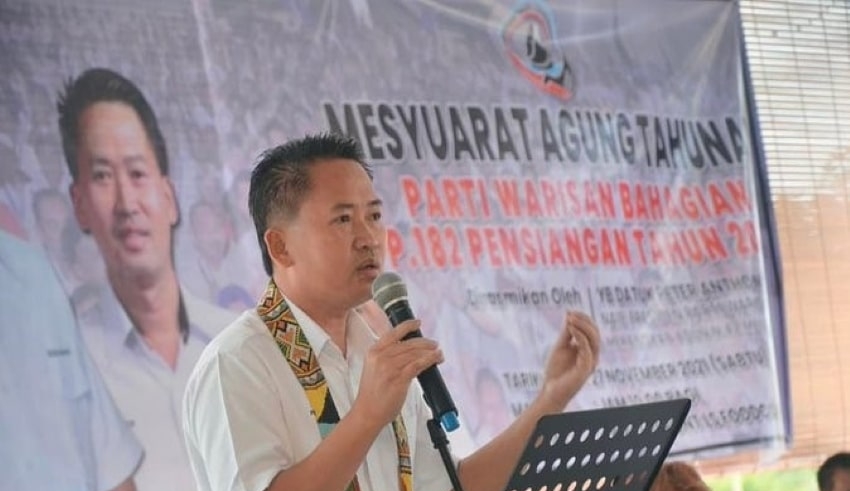 Malaysia – Datuk Peter Anthony, a Melalap assemblyman, stated today that he is stepping down as vice-president of Parti Warisan Sabah (Warisan).
He announced that he along with Limbahau assemblyman Juil Nuatim, who is also from Warisan, are launching a new Sabah-based party.
By expanding its wings to Peninsular Malaysia, Peter believed Warisan had "strayed" from its basic mission of fighting for Sabah rights.
"The results of Sarawak's state election revealed that the people rejected the outsider party.
"So myself and Limbahau assemblyman Juil Nuatim would quit Warisan and join the Sabah coalition party, which is amicable with Chief Minister Datuk Seri Hajiji Mohd Noor," Peter said earlier this morning during a press conference at the Kota Kinabalu International Airport.
When questioned about the party, Peter did not clarify, instead stating that it was his battle for Sabahans.
According to him, he believes that his struggle is not a personal issue, but rather a struggle for the people of Sabah, and that it is his obligation to them.
Related Posts
"Because Warisan was a local party, the people of Sabah wanted it. When Warisan extends its wings across the peninsula, it is apparent that the party has departed from its roots," he added.
As the head of the prominent NGO Kadazan Dusun Murut (KDM) Malaysia, Peter — a local leader with a power base in Tenom and the interior — is recognized as the spokesperson of the non-Muslim indigenous of Sabah.
According to reports, the new party would provide KDM a voice and a platform.
Warisan, which was joined by Pakatan Harapan in the 2016 state election, only got 32 seats, whereas GRS, which included Perikatan Nasional, Barisan Nasional, and Parti Bersatu Sabah (PBS), won 38 seats.
With the exits of Datuk Mohamaddin Ketapi (Segama), Hassan A Gani Pg Amir (Sebatik), and Yusof Yacob, Warisan has now lost three more state seats (Sindumin).
To support Hajiji, Mohamadin and Hassan joined the Parti Pribumi Bersatu Malaysia (Bersatu), whereas Yusof stayed as an independent assemblyman.