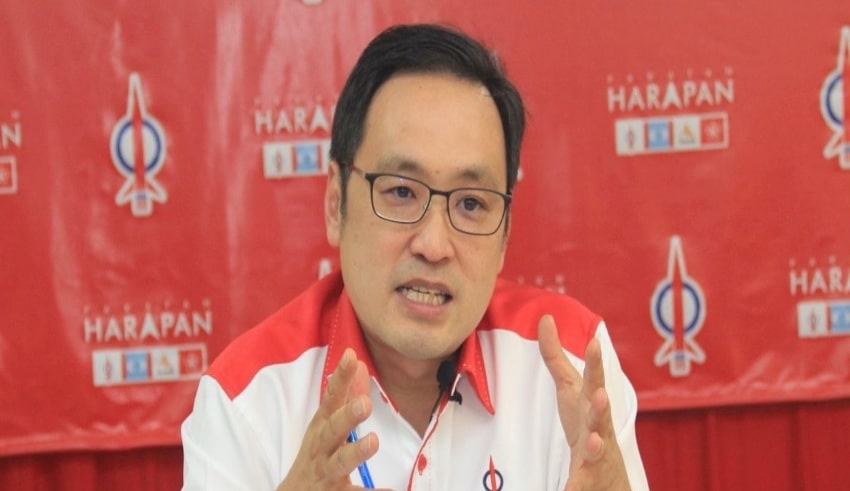 Malaysia – Under the current Sarawak state Cabinet, Democratic Action Party (DAP) Sarawak chairman Chong Chieng Jen claims there is a "unprecedented concentration of power" in the hands of Chief Minister Datuk Patinggi Tan Sri Abang Johari Tun Openg.
The Padungan assemblyman stated in a statement that Abang Johari's consolidation of power significantly beyond that of previous chief minister Tun Pehin Sri Abdul Taib Mahmud in the 1990s and 2000s.
With the establishment of the Development Bank of Sarawak (DBOS) and Petroleum Sarawak Berhad (Petros), which have billions of Sarawakians' money at their fingertips, which includes the potential current use of future money, Chong said it was all the more important that the Chief Minister and Finance Minister positions not be held by the same person.
According to him, Abang Johari also had "de facto direct control" over the portfolios of Law, Malaysia Agreement 1963 (MA63) and State-Federal Relations; Labour, Immigration, and Project Monitoring; Corporate Affairs and Sarawak Public Communication Unit (Ukas); Integrity and Ombudsman; and Native Law and Customs through Minister in the Chief Minister's Department Datuk John Sikie Tayai.
He said that the Chief Minister's Office was in charge of "almost everything under the state government" because of all of this.
Related Posts
Chong also said the newly announced state Cabinet was over-bloated considering Sarawak's population.
Chong claims that the number of Sarawak Cabinet members per million people is 12.3, while the federal Cabinet has 2.1 per million people.
He said that the size of the state Cabinet is over six times that of the federal Cabinet in terms of population. "Is Abang Johari's cabinet so ineffective that he requires so many of them to accomplish the job, especially when compared to the federal government? Or is it more likely that such appointments are made as a kind of remuneration for GPS elected officials at the cost of public funds?"