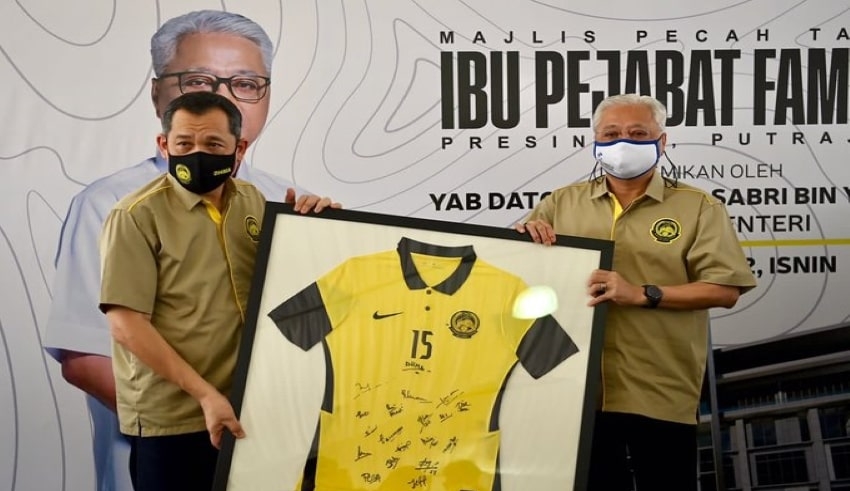 (C) Ismail Sabri Yaakob / Twitter
Malaysia – Prime Minister Datuk Seri Ismail Sabri Yaakob remarked that Chelsea of the English Premier League and the Vietnamese national team are the best model for football supremacy, and that Malaysia should learn from them and follow suit.
Both have a fantastic academy, strong grassroots, and have created a sustainable footballing environment that should be the envy of all footballing areas, according to him.
"Chelsea, or The Blues, situated in Stamford Bridge, have one of the strongest grassroots programs in the world, with players ranging in age from nine to 23."
"Their football ecosystem, which includes not only players but also coaches, administrators, and parents, is ideal for success."
"They improve the marketability and capabilities of individuals who will eventually wear the blue jersey, in addition to increasing the quality of players."
Bola sepak adalah sukan yang paling popular, sukan nombor satu negara.

Kata orang, makan bola, tidur bola, tengah kerja pun bola. Bola sepak juga telah menyatukan Keluarga Malaysia.

Saya juga peminat sukan bola sepak dan sentiasa mengikuti perkembangan Pasukan Harimau Malaya. pic.twitter.com/trnURSJ6Zc

— Ismail Sabri (@IsmailSabri60) January 17, 2022
"Football teams in Malaysia should follow suit," he added.
In his remarks during the groundbreaking ceremony for the Football Association of Malaysia's (FAM) new office facility in Putrajaya, Ismail Sabri mentioned this.
Related Posts
The structure will be known as Kompleks FAM Sultan Ahmad Shah and will be constructed on 3.01 acres of land using cutting-edge technology.
The objective is to develop Malaysian football, which, according to Ismail Sabri, is still the country's most popular sport.
According to him, he's a major football fan as well, and is constantly rooting for Harimau Malaya and its supporters, the Ultras. They crave prosperity and a return to the glory days of the 1970s.
"I think that grassroots development is critical, that professional development is critical, and that neglecting to prepare is preparing to fail.
"We will be giving RM10 million to FAM from 2022 onwards because the government is committed about promoting Malaysian football in line with FAM's F:30 strategy." According to Ismail Sabri, Vietnam used to be Asian underdogs, but thanks to a great academy and excellent planning, they are now one of the best footballing nations in Asia