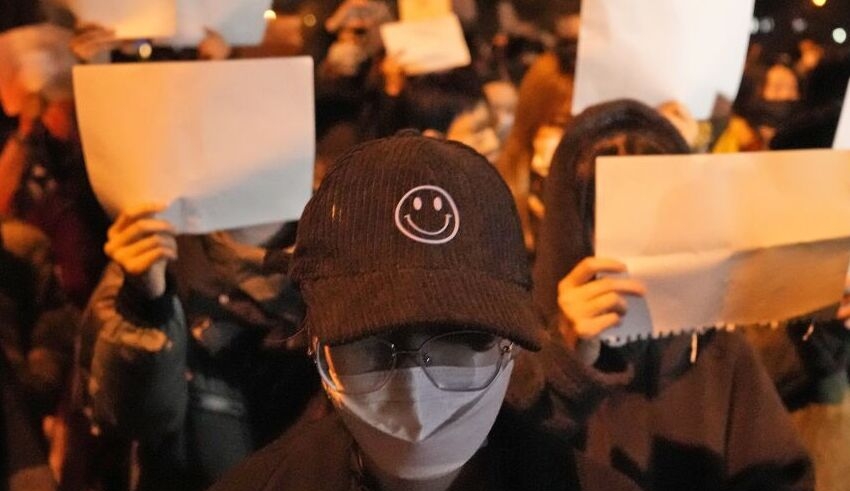 According to sources cited by Reuters, China is about to announce an easing of its COVID-19 quarantine protocols and a decrease in mass testing, marking a significant shift in policy after widespread protests were sparked by resentment over the strictest curbs in the world.
Cases nationwide are still near record highs, but there have been changes recently as some cities have lifted their lockdowns, and a top official claimed that the virus's ability to spread disease was waning.
The protests, the largest display of civil disobedience in China in years, which ranged from candle-lit vigils in Beijing to street confrontations with police in Guangzhou, were not addressed by the health authorities when they announced the easing in their regions.
According to the persons familiar with the situation, the upcoming measures include a reduction in mass testing, more frequent nucleic acid tests, and steps allowing positive cases and close contacts to isolate at home under specific circumstances.
Keep Reading
That contrasts sharply with prior procedures that angered the public by locking down entire neighborhoods following merely a single positive case, sometimes for weeks.
The anger erupted last week in public defiant displays that have never been witnessed in mainland China since President Xi Jinping assumed office in 2012. These outbursts coincide with the economy's impending transition to a new phase of considerably slower growth than has been seen in decades.
In at least seven districts of the vast manufacturing powerhouse, police announced they were removing temporary lockdowns less than 24 hours after violent protests on Tuesday. One district announced that it would permit the reopening of theatres, restaurants, and other businesses.
Cities like Zhengzhou and Chongqing reported easings as well.
Vice Premier Sun Chunlan, who is in charge of COVID efforts, stated that the virus's capacity to spread disease was waning, according to state media, adding to the impression of a change in course.
"As the pathogenicity of the Omicron virus weakens, more people are immunized, and experience in containing the virus is accumulated," Sun said in remarks carried by state media. "The country is facing a new situation and new tasks in epidemic prevention and control."