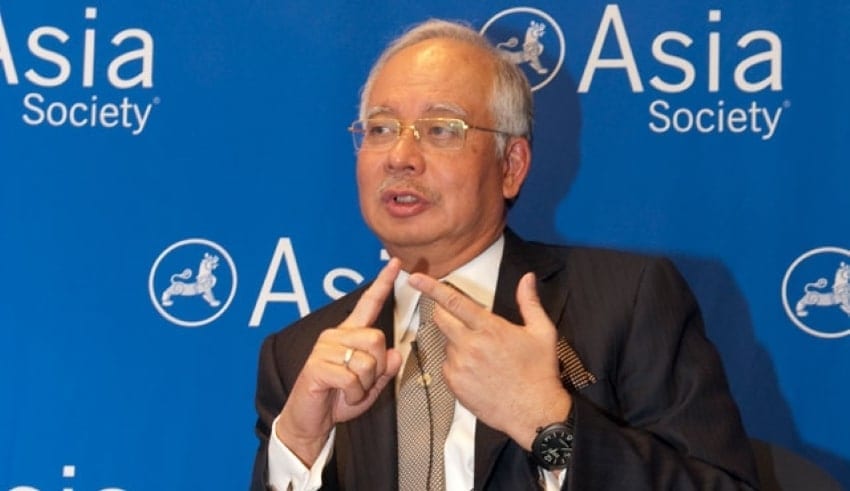 Former PM Datuk Seri Najib Razak appeal against his corruption charges which is related to the multi-billion-dollar 1MDB scandal will be heard on Monday by the Malaysia's Court of Appeal.
Najib is facing accusations of embezzling US$4.5 billion (RM18.6 billion) from 1MDB which is a state fund that he co-founded in the year 2009.
Related Posts
He has plead not guilty to all charges. Najib was convicted last year with a 12-year sentence in jail and a fine of US$50 million after being found out guilty for criminal breach of trust, abuse of power and money laundering after illegally accepting US$10 milion from the SRC International which is previously a unit of the 1MDB. The sentences remained pending for an appeal.
Defense lawyers will be contending that it was a mistake by the trial judge to dismiss evidence submitted to the court ahead of hearing which shows Najib to be a victim of Jho Low and other 1MDB officials after being misled that the funds found in his account were donations from the Saudi royal family. Jho Low who has unknown whereabouts denied all accusations.
According to the documents submitted to the court, Najib has no idea about the transaction of 42 million ringgit in his account nor does he have any knowledge that the said amount came from SRC. Lawyer Muhammad Farhan Muhammad Shafee, who represents Najib, confirmed that these documents were filed since last month. The court has fixed 12 days between April 5 and 22 to hear the appeal.Najib is being prosecuted to face 42 criminal charges after receiving more than US$1 billion of 1MDB funds on his account.
There were six countries that is investigating this widely known scandal which involves high-ranking officials along with major financial institutions. Malaysia has retrieved about US$3 billion in the recent months. The amount has been recovered in a different agreement aiming to settle claims linked to 1MDB from U.S. bank Goldman Sachs, audit firm Deloitte, and Malaysian banking group AmBank.