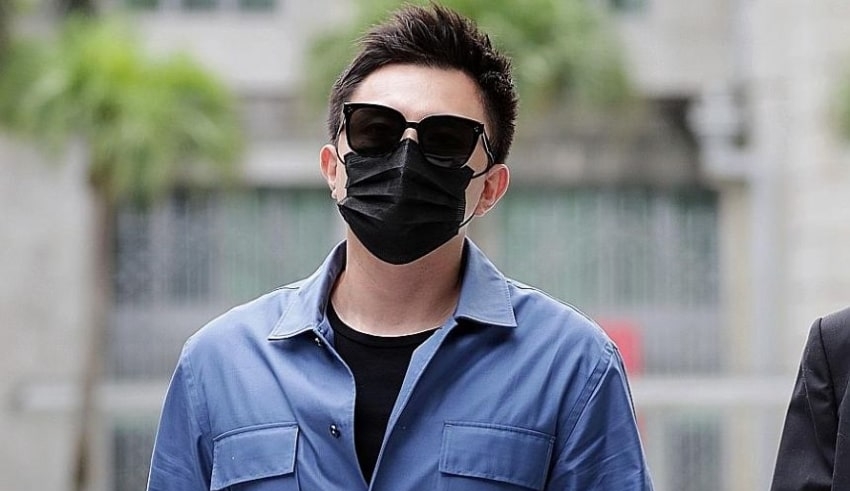 Shane Pow, who is previously a Mediacorp actor, has been imprisoned for five weeks, fined S$6,000 (RM18,589.55) and banned from driving for five years today after driving his van while drunk in the Bugis area last year.
The 30-year-old Singaporean pleaded guilty in the State Courts to one count of drink-driving under the Road Traffic Act.
Related Posts
He began serving his jail time immediately.
This has been his second conviction related to drink-driving, the first which was on July 2014 at the age of 23. He had been fined for S$2,300 for his first offense and for driving without due care and attention after acquiring his license that same year.
Repeat offenders would be indicted with hefty punishment which includes a driving ban of at least five years, up to two years' jail, and a fine of between S$5,000 and S$20,000.
In a court hearing on Wednesday, it has been heard that Pow had met with two of his friends and went to a Korean restaurant along Amoy Street which later led to his most recent conviction on Sept 17 last year.
Pow drank about two glasses of beer from 7pm to about 8.30pm and stayed in the eatery and drank water while having a talk with his friend.
He went to his van at 10.30pm and sent his friends home to Tiong Bahru before heading to Bugis to pick up another friend.
Pow has been stopped by a traffic police officer when he reached Java Road for routine checks which was at 11.20pm.
He failed the breathalyser test and has been under arrest and was sent to the traffic police headquarters.
The breath analysing device test showed that he had 49mg of alcohol per 100ml of his breath, which exceeded the prescribed driving limit of 35mg per 100ml.
The prosecution demanded for at least five weeks' jail, S$6,000 fine and five-year driving ban. Whereas, Pow's lawyer SS Dhillon asked for four weeks' jail, a lower fine of S$5,000 and the ban.
In mitigation, Pow's lawyer Dhillon informed the court that Pow attended a friend's birthday party without any intention to drink and drive but was not able to refuse his friend who was requesting to share a drink.
The lawyer argued that Pow sincerely believed that having a lot of water while not consuming alcohol for two hours before leaving the restaurant would make the alcohol level in his blood to subside.
He had felt sober and in control of his senses when he left the restaurant, added the lawyer. Dhillon then pointed out that Pow had realized that he was wrong and is remorseful for failing to exercise prudence and caution. He also noted that the accused had to look after his parents who are already advanced in age and is depending on him financially and that the end of his acting career has placed both his and their livelihoods at stake.