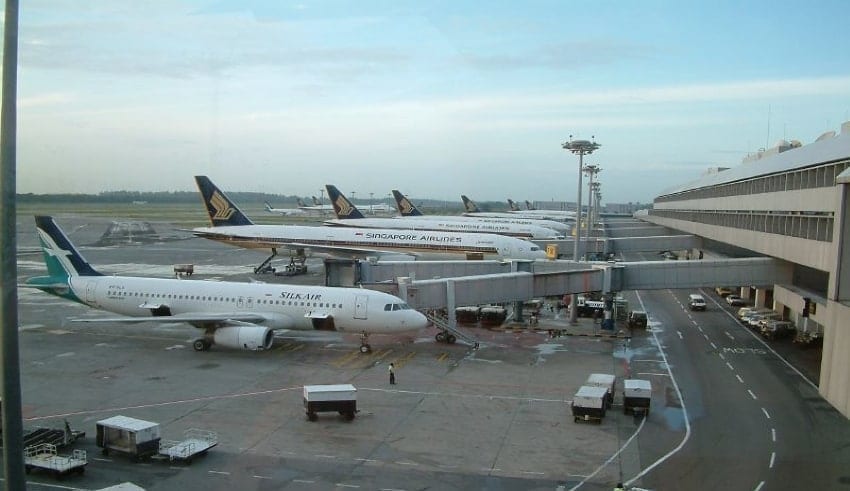 (C) Flickr, Geetesh Bajaj
Changi Airport in Singapore charges clients up to $269 a night for the ability to camp in its retail wing in a tent, the most uncommon travel experience aimed at raising revenue during the pandemic.
"Glamping" experience tickets, which have already sold out, offer visitors the opportunity to "wake up to the refreshing view of the majestic HSBC Rain Vortex," the largest indoor waterfall in the world. Tents have a diameter of four metres and come with blankets. Discounts for shopping are also included.
"We usually leave the country every holiday, but since we can't travel a lot and it's a school holiday, I've been thinking about why not do something different for the kids," Fadlina Musa told Reporters.
Affected by the pandemic, the travel industry has looked for new ways of attracting customers. Airlines and agents offered in-flight takeaway meals to potential passengers, opened public flight simulators, and ran speed dating events.
Voyages to nowhere were also introduced, but with mixed results, where flights and cruises begin and end in the same location. Earlier this month once such cruise from Singapore ended abruptly and 1,700 guests had to isolate after a passenger tested positive for Covid-19. Later, the government said that the outcome was a false alarm and that three subsequent tests on land had returned negative.
Singapore Airlines stopped operating flights to nowhere in September after environmental groups protested the trips. Instead, it said that it will give people the opportunity to eat on board a grounded Airbus A380, the largest passenger aircraft in the world.
However, several other airlines, including Taiwan's EVA Air, have continued to run such sightseeing trips for individuals who miss the flying experience.
In response to a new form of coronavirus that has spread in England, Singapore this week barred travellers from the UK from transiting via its airport.