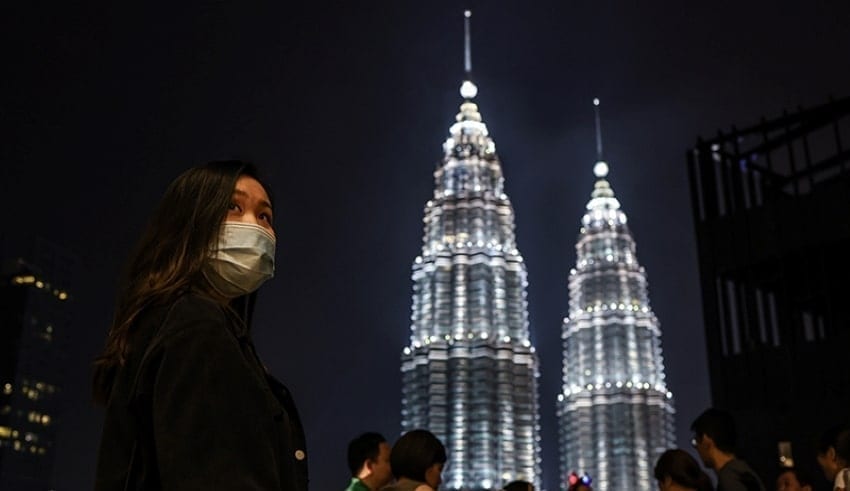 Last updated on January 7th, 2021 at 10:27 am
PETALING JAYA: Over the holiday season, health experts have expressed concern over noticeable breaches of Covid-19 SOPs.
On New Year's Eve, pictures of large crowds gathering at KLCC and the Bukit Bintang area in Kuala Lumpur on social media appeared amid the suspension of annual fireworks displays and a government appeal to individuals at home or with their families to ring in the new year.

Malaysia has broken the national record for daily Covid-19 cases twice since Christmas, reporting 2,335 on Boxing Day and 2,525 on the final day of 2020.
#COVID19 Statistik kes baharu dan kes sembuh sepanjang Disember 2020.

Kes baharu terendah direkodkan pada 2 Dis dengan 851 dan tertinggi 2,525 pada 31 Dis 2020.

Kadar kebolehjangkitan masih lagi tinggi.

Justeru, kerajaan melanjutkan PKPP sehingga 31 Mac 2021 pic.twitter.com/J0XkIEWIpb

— KKMalaysia🇲🇾 (@KKMPutrajaya) January 2, 2021
Azrul Khalib, CEO of the Galen Centre for Health and Social Policy, said that, because of the holiday festivities, observers like him were anticipating a "major surge in new cases."

He said it would be appropriate for Malaysians to brace for a long war with the virus because even the introduction of the vaccine against it, scheduled for the first quarter of the year, would not mean a swift return to normalcy.
"Until enough coverage has been achieved, SOPs will need to continue," he said. "It's going to be a few years before the situation comes back to pre-Covid-19 conditions."

In the new year, he urged the government to adopt a more systematic protocol to tackle the pandemic, labeling several guidelines used as "flimsy" and subject to frequent modifications.
Former Deputy Health Director-General Dr Christopher Lee said it was understandable to set in for "pandemic fatigue," but he encouraged the public to remain alert as "our case numbers are shooting up across the country with many new clusters and sporadic cases."

He also cited the threat in Britain and South Africa from the more contagious Covid-19 mutations observed.
"While we still have to identify these strains here, we can't assume they're not going to reach our shores, making our SOPs all the more important now," Lee said.