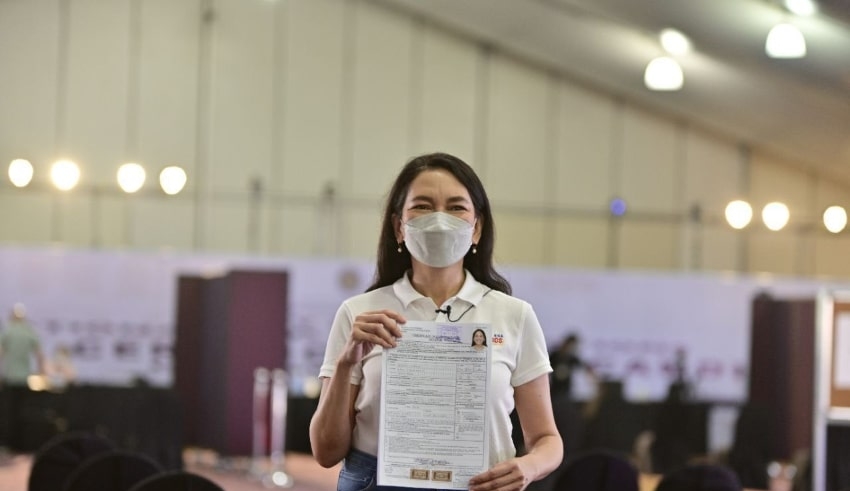 (C) Risa Hontiveros / Twitter
Philippines – Pandemic team goals requiring immunization in certain work environments are out of line and in opposition to Department of Labor strategy, Sen. Risa Hontiveros has shared.
The Inter-Agency Task Force for the Management of Emerging Infectious Disease has given goals coordinating bosses in regions where there are an adequate number of provisions of COVID-19 antibodies to need nearby specialists to be immunized.
Under IATF Resolution 148-B, qualified representatives who have not yet been immunized will be needed to take COVID-19 tests at their own cost. The IATF's goal opposes the DOLE Advisory on the 'no immunization, no work' strategy. This is what Hontiveros said, adding the team ought to have held more counsels to think of arrangements that would benefir laborers more.
Work Secretary Silvestre Bello III, in any case, has mellowed on that position, saying in October that the IATF goals award the strategy legitimate premise.
Along with this, it isn't on the right track to have them shoulder the expense of the COVID-19 tests assuming they are unvaccinated when they scarcely make enough to help themselves. The government, managers and representative affiliations ought to urge them to get immunized as opposed to rebuffing them.
Related Posts
As indicated by a Social Weather Stations survey delivered toward the beginning of November, 64% of respondents said they were ready to be immunized against COVID-19. This was an impressive increment from 45% in a comparative study in June.
Trust in immunizations in the Philippines had diminished even before the COVID-19 pandemic in view of contention encompassing the Dengvaxia dengue antibody, which was viewed as less successful than at first suspected.
Government legal advisors have additionally documented cases asserting the immunization was connected to the passings of a few kids, a charge that drugmaker Sanofi Pasteur, the Department of Health and the Philippine General Hospital have disproved.
Morever, The Philippines doesn't have a law requiring inoculation, despite the fact that President Rodrigo Duterte has indicated that the public authority has the ability to make immunization obligatory. "You are a transporter and a threat to society," he additionally said in October of individuals denying inoculation.
The Palace said that month that there might be no compelling reason to make immunization required since more individuals will get the pokes.