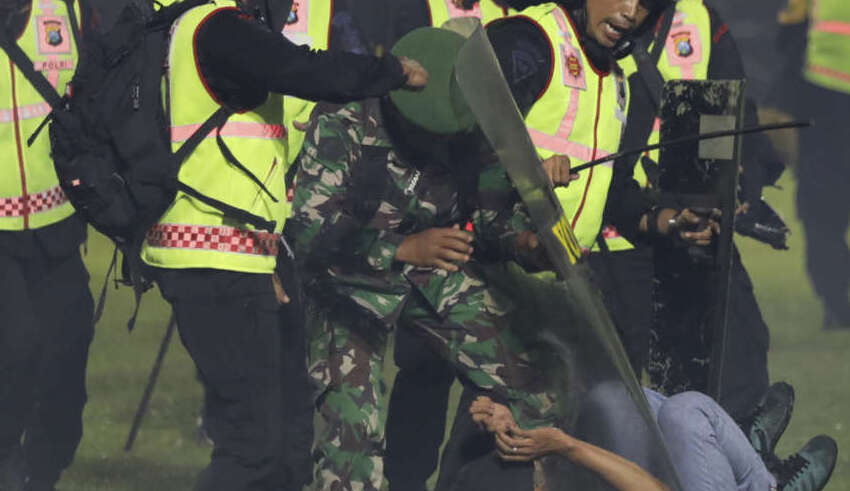 The death of Police Brigadier Nofriansyah Yosua Hutabarat startled the nation, despite the fact that the Indonesian police force has a reputation for brutality and impunity.
On July 8, 2012, the 27-year-old was fatally shot at the residence of Ferdy Sambo, one of the most senior police officials in Indonesia and the chief of internal affairs, the agency responsible for police behavior.
This month, following a four-month trial, Sambo was condemned to death for the premeditated murder of Hutabarat. His fall from grace has drawn attention to the situation of Indonesia's National Police, often known as Polri, and the need for change.
Jacqui Baker, a lecturer in Southeast Asian politics at Murdoch University in Perth, Australia, told Al Jazeera that she was astonished that a police officer had been sentenced to death but believed the judiciary had followed popular opinion.
"The only thing that can overcome the impunity of the state in Indonesia is public opinion, and the court was acutely aware of that," she said, adding that Hutabarat's family had played a crucial role in bringing attention to the issue. The public identified with this family.
Samuel Hutabarat and Rosti Simanjuntak, Hutabarat's parents, disobeyed orders not to open his casket when his bullet-riddled body was flown back to his native province of Jambi for burial. Next, using their cell phones, they shared the resulting clip on social media.
In addition, they fought to keep the case in the public eye and demanded to know exactly what transpired at Sambo's house in Jakarta on the day of the murder, dismissing Sambo's claims that Hutabarat sexually assaulted his wife, Putri Candrawathi, and began shooting at Sambo when confronted about the assault.
Judge Imam Wahyu Santoso stated during sentencing that he did not think Candrawathi was attacked and sentenced her to 20 years in jail.
After achieving independence in 1946, Indonesia's police force was founded and, over 20 years later, incorporated into the country's military.
With the 1998 removal of President Soeharto, the two institutions were divided.
Concerned about human rights violations and violence, many thought that the split and Indonesia's acceptance of democracy after 30 years of strongman rule would create the circumstances for police reform.
Keep Reading
Indonesia's failed police reform
Since then, Polri has undergone a lot of reforms, including the establishment of the National Police Commission, often known as Kompolnas, a watchdog organization intended to encourage a more accountable police force.
Polri also reports directly to the president of Indonesia, which is intended to promote greater openness and ethical policing. Several cops have also received training on human rights.
Andy Irfan, the secretary-general of KontraS, the Commission for the Disappeared and Victims of Violence, told Al Jazeera that the Sambo case serves as a reminder that the improvements promised more than two decades ago have not materialized.
He noted that despite the adjustments, disproportionate use of force, violence, extrajudicial or unlawful executions, and corruption remain.
In addition to the Sambo case, three police officers were tried in January following a stampede at a football game in Malang, Indonesia, in which 135 people perished in October of last year.
As police launched tear gas into the stands, the policemen were charged with criminal negligence resulting in damage and death, but the trial, which began in January, was marred by claims of procedural errors and witness coercion.
Two of the police officers were acquitted and one was handed an 18-month term last week, despite the prosecution's request for each man to get a three-year sentence.