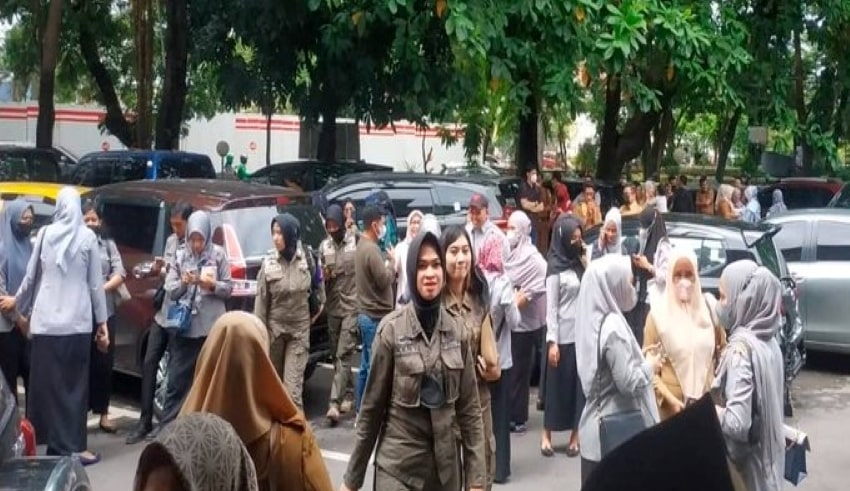 Indonesia – A powerful earthquake with a magnitude of 7.4 rocked eastern Indonesia today, prompting a tsunami warning, according to the country's meteorological department. However, there was no immediate information on any injuries or damage.
Agustinus Florianus, a native of Maumere town on Flores island, said that everyone went out onto the street after the incident.
After the earthquake struck 112 kilometers (69.59 miles) northwest of Larantuka, in the eastern portion of Flores, at a depth of 12 kilometers, tsunami warnings were issued for the regions of Maluku, East Nusa Tenggara, West Nusa Tenggara, Southeast and South Sulawesi.
The earthquake, which occurred at 0320 GMT, was subsequently estimated to have had a magnitude of 7.3 by the US Geological Survey. Following the first earthquake, an aftershock with a magnitude of 5.6 struck Larantuka, according to the Indonesian news agency.
In the words of Zacharias Gentana Keranz, a resident of Larantuka: "It seemed like it was riding on a wave, up and down."
Related Posts
In Larantuka, Alfons Hada Betan, the director of the East Flores Disaster Mitigation Agency, said that there had been no early reports of damage, but that the shaking had been felt for many minutes as residents left their houses.
People on social media said that the earthquake was felt powerfully in Makassar, South Sulawesi, as well. "
In a statement, the Pacific Tsunami Warning Center in the United States reported that early seismic parameters indicated that dangerous tsunami waves were likely for coastlines within 1,000 kilometers (621.37 miles) of the epicenter of the earthquake.
According to a meteorological service official, people should avoid beaches and that the tsunami warning will be withdrawn at least two hours after it was issued.
Indonesia is located on the "Pacific Ring of Fire," which is a seismically active region that is formed by the collision of various tectonic plates. On December 4, the Mount Semeru volcano on Java island erupted, killing at least 48 people and injuring hundreds more.