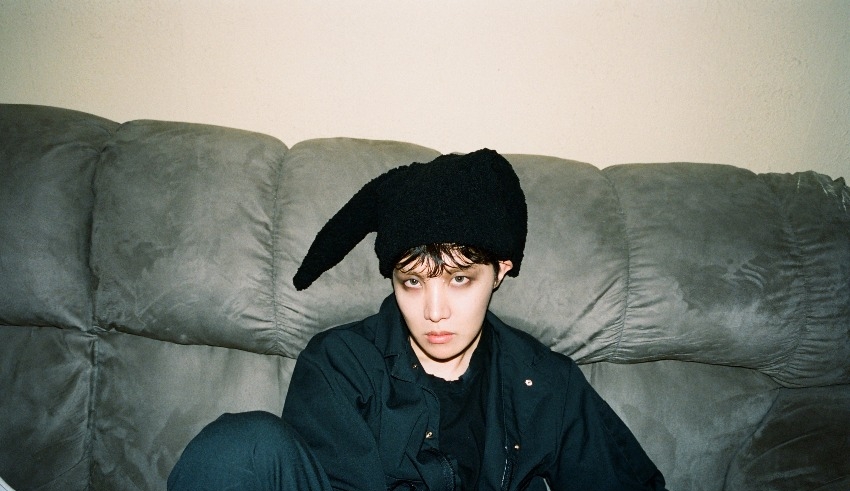 K-pop singer J-Hope of BTS made history on the last night of Chicago's annual Lollapalooza weekend on July 31. J-Hope became the first South Korean act to headline a major US music festival.
The following day, he went on VLIVE to discuss his experience and talk about the show. "Everyone, the fight is finally over. Thank you. My throat is closing up because it took such a long time. I think I averaged about six hours of rehearsal per day," he revealed, adding that he "didn't want to bring shame to the BTS name."
Additionally, he acknowledged his fellow band member Jimin, who was present at the event, by giving him a shout-out.
"It was very beneficial, and it gave me the strength I needed, for him to come all this way to encourage me. Because I did not have an appetite when I arrived, I did not eat anything. But once Jimin showed up there, I was finally able to clean my plate for the first time. To put everything into perspective, the sense of security that my family and close friends provide me is crucial."
During the performance, J-Hope gave the impression of suddenly emerging from a box when he took the stage at Grant Park in Chicago. He was greeted by a throng of screamers from his adoring fans.
The audience participated in the performances by rapping and singing along to songs from his new solo album as well as BTS oldies such as Dynamite.
J-Hope, who also delivered a special greeting to viewers in Korean, was joined towards the end of his act by singer Becky G for a performance of the duo's collaboration Chicken Noodle Soup. J-Hope also gave a special message in Korean.
While this was going on, Jimin, another person who participated in J-VLIVE Hope's session, commented that "Hyung was fatigued. I knew he was going through a rough patch for at least a couple of months because he didn't turn on the lights, lived in a dark environment, and lost a significant amount of weight."
He continued, saying that everyone in our organization ought to have been there to witness it. This is something that must be learned. The concert was of such a high caliber, and I was lucky enough to be able to attend it today as a fan.
J. Hope then responded by saying, "Jimin was an incredible asset. It was a terribly gloomy world when I was in the middle of the preparation process, but you were a spark of light for me."
Related Posts
Tomorrow X Together, another South Korean boy band that is signed to the same company as BTS, made their debut performance at an American music festival for the first time this year during the Lollapalooza event, which was broadcast live on the Hulu website.
These artists have been bestowed with extraordinary abilities in the field of communication. According to Lollapalooza founder Perry Farrell, "their global fanbase speaks a variety of languages but possesses a passionate devotion for their music."
More than a month has passed since the seven members of BTS, one of the most prominent acts in the world, announced that they would be taking a break from the group to concentrate on solo interests when they announced that they would be performing on the main stage with J-Hope.
They addressed their followers in an emotional video clip that was uploaded to the septet's official YouTube site that they were "exhausted" and needed time apart.
J-Hope had previously stated that the relocation had the potential to assist BTS in "becoming a stronger group."
In 2018, the performer, who is now 28 years old, saw her first solo mixtape, titled Hope World, reach its highest position on the Billboard top albums chart at number 38.
BTS is the first all-South Korean act to reign over the top singles chart in the United States on Billboard. They accomplished this monumental feat with the song "Dynamite," which was the group's first big hit sung entirely in English.
They are also one of the few acts since The Beatles to have released four albums that reached number one in the United States in a span of less than two years. This accomplishment places them in elite company.
The band has been shortlisted for a Grammy award on two separate occasions but has not yet taken home the prize.
BTS made waves earlier this year when they went to the White House to give a message to President Joe Biden on the fight against anti-Asian bigotry. BTS was there to deliver the message.