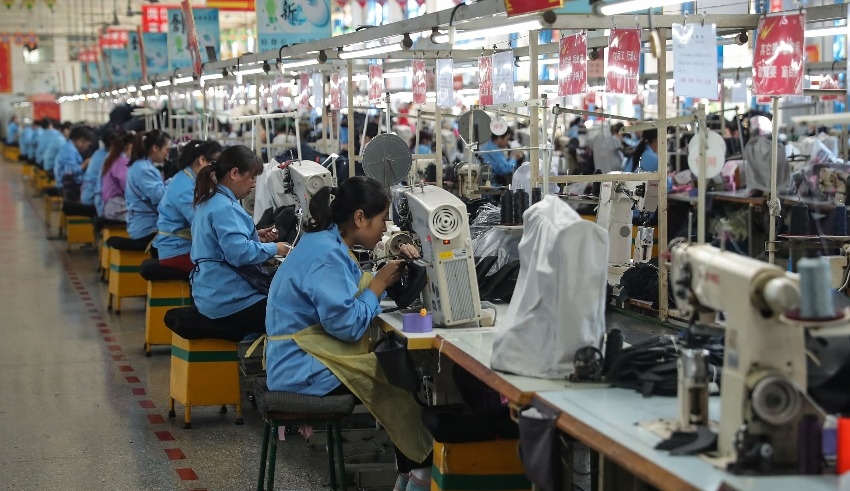 CHINA: After months of brutal Covid lockdowns, China's economy had its worst quarterly performance in more than two years.
The world's second-largest economy's gross domestic product grew by just 0.4% in the three months ending June 30 this year compared to the same period last year, according to NBS data released on Friday.
Reuters polled economists had predicted a 1% growth rate for the third quarter, which was significantly lower than the 4.8 percent gain it had posted in the previous quarter. GDP decreased by 2.6 percent in the first quarter.
China's economy hasn't performed this poorly since the first quarter of 2020, when the country was grappling with a coronavirus outbreak that began in Wuhan and was eventually contained. There was a 6.8 percent drop in GDP in that quarter.
Economic growth in the first half of this year was just 2.5 percent, much below government expectations of 5.5 percent. Beijing acknowledged on Friday that it will be difficult to meet its GDP targets for this year.
NBS spokeswoman Fu Linghui told reporters at a news briefing in Beijing that "there are hurdles to achieving our estimated economic growth objective for the whole year." However, he anticipated a recovery in the second half of the year.
As Beijing's zero-Covid policy, a harsh regulatory crackdown on the private sector, and a real estate crisis cause escalating bad debts at banks and growing social demonstrations, Chinese authorities confront increasing problems to maintain steady growth.
Several Chinese cities, including Shanghai, the country's financial and shipping center, have been under lockdown since March because of Beijing's obstinate approach to eradicating the virus. Consumer activity was severely disrupted and supply chains were severely impacted as millions of citizens were confined to their homes, stores and restaurants were shut down, and factories were shut down.
At the beginning of last month, authorities began reopening the economy by removing restrictions in a number of major cities. In recent weeks, manufacturing and service industries have shown signs of improvement. Businesses and investors alike have been rattled by Beijing's devotion to the zero-Covid policy, which has stifled their confidence. Jobless rates for young people set a new record high of 19.3 percent in June, according to the Labor Department.
Related Posts
China's economy has been struck hard by both local and external causes in a press conference on Friday, according to Fu.
Imported inflation has been exacerbated by rising global commodity costs, particularly for food and energy. Chinese economic stability is threatened by global stagflation threats, Fu added.
Chaoping Zhu, a Shanghai-based global market strategist for JP Morgan Asset Management, noted that the second quarter's dismal performance "reflected the large shocks from the Omicron outbreak and commensurate severe measures adopted in major cities."
This year's economic rebound should continue into the second half of this year because of government-led infrastructure spending, according to the director of the Center for Strategic and International Studies (CSIS).
Zhu, however, cautioned that the property industry still posed a risk to growth.
According to Macquarie Group's China economist, Larry Hu, GDP growth in the second half of the year will have to increase to more than 7 percent in order to achieve a 5 percent year-on-year growth rate.
Without a major increase in policy stimulus, "it is impossible," he stated.
The economic report released on Friday contained a few encouraging signs.
Growth in mining and manufacturing was 0.9% in the second quarter, compared to the same period previous year. With the help of pent-up demand and legislative support for electric vehicles in June, retail sales rose 3.1% from the same month last year. In June, industrial production increased by 3.9% over the prior year.
To be sure, the massive real estate industry is still an enormous burden.
According to Macquarie Capital's projections based on official statistics, property investment fell 9.4 percent in June versus a year earlier. Following a 32% drop in May, sales of residential property broken down by square footage dropped further 18% in June.