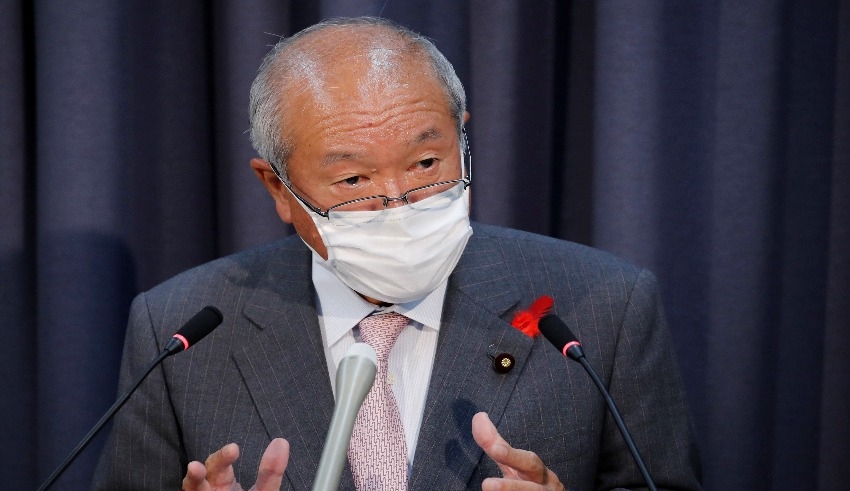 UKRAINE: As a result of Russia's war in Ukraine, U.S. Treasury Secretary Janet Yellen and Japanese Finance Minister Shunichi Suzuki agreed to collaborate on Tuesday to combat rising food and energy costs and currency market volatility.
Economic and financial stability could be adversely affected by the increased volatility in the exchange rate, they added. They agreed to collaborate "where appropriate" on currency concerns.
According to a joint statement released by both sides following the meeting, the G7 and G20 economies, the two sides "will continue to consult closely on exchange markets and cooperate as appropriate on currency issues."
Yellen acknowledged the recent weakening of the yen, but stated that the US perspective remained that currency intervention was justified only in "rare and extraordinary circumstances."
Japanese currency has lost around 16 percent versus the US dollar this year after hitting a new 24-year low on Monday.
Russia's "unprovoked, unjustifiable, and illegal war against Ukraine" has been "strongly condemned" by both President Obama and Russian President Vladimir Putin, the two leaders said in a joint statement.
A "special military operation" has been used by Russia to characterize the invasion of Ukraine.
Due to rising cost pressures and supply chain disruptions resulting from the collapse of demand, the Ukraine conflict has increased the likelihood of a worldwide recession.
China and other non-Paris Club creditors were also urged to work "constructively" in aiding low-income nations in debt difficulty, as well as to address concerns like climate change and global tax reforms.
It has been "very disheartening" to see China's lack of cooperation on debt restructuring for low-income nations, according to Yellen, and Washington has discussed the problem with Beijing multiple times.
Russia's oil prices were also mentioned in the joint statement, but there was no agreement on a price restriction that would prevent Moscow from utilizing higher oil prices to support its conflict in Ukraine.
According to Yellen, Russia's budgets had previously included $40 a barrel as a price cap, and their marginal costs were "far below" that amount.
Related Posts
In her response, she remarked, "I'm not saying $40 is the right number. It's still up in the air as to what the correct number should be."
Proposed price caps on Russian oil and sanctions exemptions that would enable shipments below that price may cause a 40% increase in the worldwide price of oil, a senior U.S. Treasury official said earlier.
Russia's marginal cost of production should be covered by the price, according to the US official, so that Moscow is encouraged to continue exporting oil but not so high that it can fund its conflict with Ukraine.
Following up on his earlier warning about the renewed depreciation of the yen, the Japanese finance minister has now warned Yellen his government is concerned about the recent rapid weakening of the currency.
"As the G7 recognizes, excessive volatility and disorderly moves can harm economic and financial stability," Suzuki told reporters following the meeting.
Yellen said the two officials did not discuss intervention or any other policy-related matters during their meeting.
"Only in rare and extreme instances is intervention appropriate," she said of the US government's view that countries like the US, Japan, and the rest of the G7 should have market-determined currency rates.
A separate meeting between former Federal Reserve Chair Janet Yellen and Bank of Japan Governor Haruhiko Kuroda was held Tuesday, according to the US Department of Treasury.
During her time in Tokyo, she met with leading Japanese economists at the US Embassy to discuss monetary policy and inflation as well as fiscal policy and future economic prospects for the United States and Japan, respectively.
To honor Shinzo Abe, Japan's longest-serving leader in modern times, Yellen attended a private wake on Monday evening, where she praised his efforts to raise Japan's prosperity and promote the position of women.
Yellen will fly to Indonesia on Wednesday to meet with Suzuki and other members of the Group of 20 Finance Ministers on July 15 and 16.