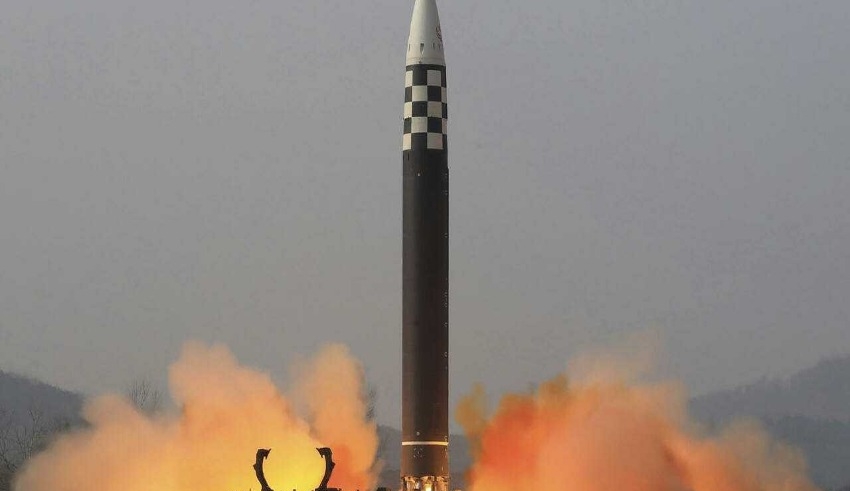 SOUTH KOREA: Satellite images show what appear to be multiple missile launches from North Korea, South Korea's military said based on Sunday's (Jul 10) satellite images (MLRs).
Shots were heard after 6 p.m., and South Korea's Joint Chiefs of Staff said that the military had increased monitoring and alert levels without indicating any further response.
North Korea regularly conducts MLR tests as part of military exercises, and the country has built larger versions of these rockets in recent years. If war breaks out, North Korea's strategy to attack South Korean cities with smaller rockets and missiles is considered critical.
North Korea has tested a wide variety of missiles this year, ranging from its greatest ICBM to its smallest MLR. The UN Security Council has imposed sanctions on North Korea's missile program, and all of these activities are prohibited.
Related Posts
An artillery intercept system like Israel's Iron Dome, costing $2.6 billion, is being pursued by South Korea in an effort to counter the North's arsenal of long-range weapons and rockets.
North Korea's long-range weapons and multiple rocket launchers are within striking distance of about half of the population of 52 million in the vicinity of Seoul, the capital.
US forces are stationed in South Korea, where they train alongside Korean troops in order to resist the North. In reaction to some of North Korea's recent launches, the allies have undertaken their own missile drills.