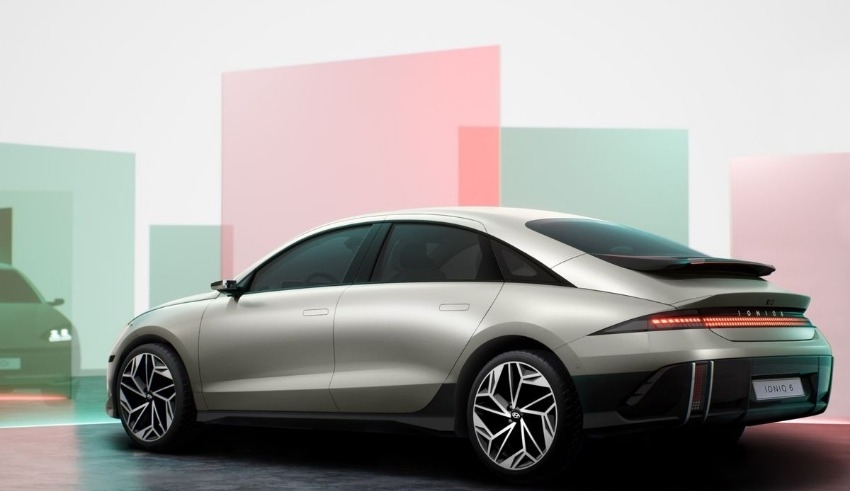 SOUTH KOREA: Ioniq 6, Hyundai's first electric sedan, was unveiled on Thursday, July 14th, and the South Korean automaker hopes it will help them gain market share in the electric vehicle market, which is now dominated by Tesla Inc.
More than 31 electric vehicles, including Hyundai Motor, its sister business Kia Corp, and the premium brand Genesis, will be introduced by Hyundai Motor Group, which includes Hyundai Motor, through 2030, to acquire a projected 12.5% of the global EV market share.
Hyundai's sedan will go head-to-head with Tesla's best-selling Model 3 sedan by expanding its EV line beyond its current crossover and SUV models.
According to industry tracker SNE Research, Hyundai and Kia were already the second-largest EV exporters globally excluding China in January to May this year, with a combined 13.5 percent market share.
The price of the Ioniq 6 for the South Korean market is expected to vary from 55 million won (US$41,949.51) to 65 million won.
Related Posts
According to an analyst at Eugene Investment & Securities, "the Ioniq 6 will be able to challenge Tesla in the volume EV sedan category because of its competitive cost and lengthy driving range."
Because of Tesla's repeated price hikes, he says, the Ioniq 6 may be able to leverage its pricing in the EV sedan market.
About 30 percent longer driving range than the Ioniq 5 crossover will be available in the Hyundai electric sedan, Hyundai says.
We used the same (battery cell chemistry), but we increased the number of batteries in each pack, which increased the energy density dramatically, according to Hyundai executive vice president Kim Yong Wha.
Hyundai has announced that it will begin manufacturing at its Asian factory in South Korea later this year with two battery pack options – 53kWh and 77.4kWh.
Additionally, it was announced that the Ioniq 6 will be available in South Korea later this year, with an American debut somewhere early next year.
The Ioniq 5 and Kia's EV 6 SUV were the second-best selling EVs after Tesla automobiles and ahead of Ford Motor Co.'s Mustang Mach-E at the time of its launch, which came after Hyundai revealed its plans to develop dedicated EV plants both domestically and in the United States.
A battery from SK Innovation's SK On would be used in the Hyundai Ioniq 6 when it was introduced this year, while a battery from LG Energy Solution would be utilized starting next year.