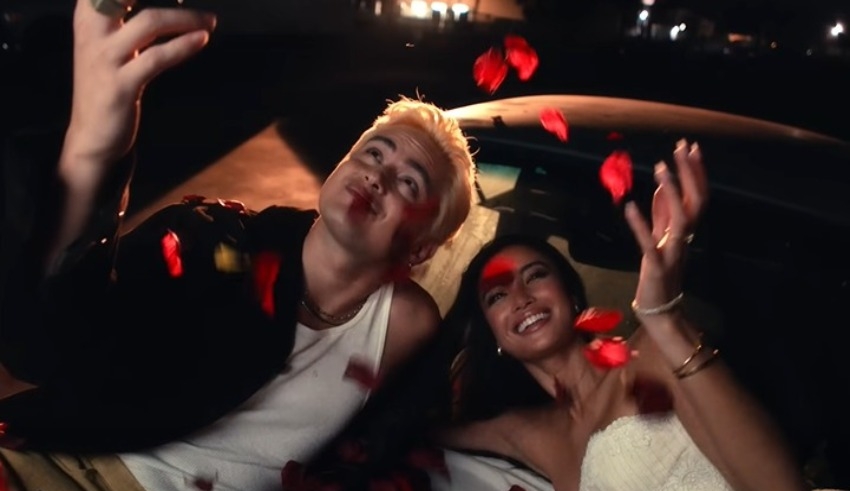 Actor and musician James Reid and model Kelsey Merritt made a music video for the first single from his second album, "u & i." The video came out on Thursday.
Reid and Merritt showed that the song was about being close to each other in the music video.
Careless Music says that "u & I is a "upbeat pop track about two people getting to know each other and realizing that they are drawn to each other."
"It's about having fun with each other and doing things to learn about themselves, because when they're together, nothing else matters."
Reid had already shot down rumors that he and Merritt were going out together. In an Instagram post, the actor and musician showed a photo of himself and Merritt, in which he seems to be waving goodbye to the Filipina-American model as she gets in her car to leave.
Twitter fans were left in both awe and shock upon seeing the visuals:
Keep Reading
Later, it came out that the photo was the cover photo for his new single "u & I" which is used on different music streaming sites.
In the same post, there was also a short clip of them in the car, with Careless Music CEO Jeffrey Oh joining in the fun.
Back in May, Reid said that he had chosen to be single on purpose because of his career moves, which have included setting up a presence in the US.
Reid told Chris Trondsen of Pacific Rim Video Press, "I'm not really interested right now. I've been trying to stay single as long as possible because I'm trying to do so much right now."
"I just got out of a four-year relationship, so I'm just trying to do me for a while and be happy with that," he said.
The last person Reid was seen with was actress and singer Nadine Lustre. They said that they would split up in January 2020.