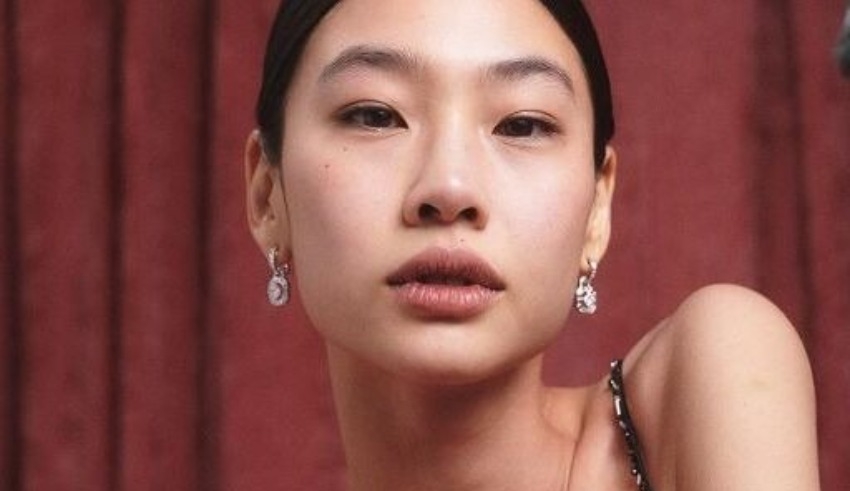 The actress from "The Squid Game" arrived at the 74th Primetime Emmy Awards in her usual finery, this time donning a Louis Vuitton frock with a geometric pattern as her preferred mode of protection. However, it is possible that the model stole the show with her choice of hair item for the evening, which, as a fun fact, is actually part of the cultural past of Korea!
Ho Yeon decided to combine her various influences and her cultural origins by placing a floral hairpin in the middle of her part while wearing her hair in a short, wavy bob that was suitable for Tinseltown. This could very well be a tribute to the baetssi daenggi, which was popular during the Joseon dynasty in Korea. The baetssi daenggi was a little decoration that was worn on top of a woman's parted hair and was typically worn by young ladies before they got married.
Keep Reading
Naturally, this is not the first time that Hoyeon has drawn inspiration for her fashion from Korean historical figures and events. The actress looked stunning as she attended the 28th Annual Screen Actors Guild (SAG) Awards earlier this year. She wore a gorgeous single braid that was secured with a daenggi hair ribbon, which complemented the embroidered design on her dress.
Squid Game earned Ho Yeon a nomination for the Emmy Award for Outstanding Supporting Actress in a Drama Series. However, the award for Outstanding Supporting Actress in a Drama Series went to Julia Garner for Ozark. Nevertheless, based on what we can see, Ho Yeon is clearly still a winner when it comes to the fashion world!