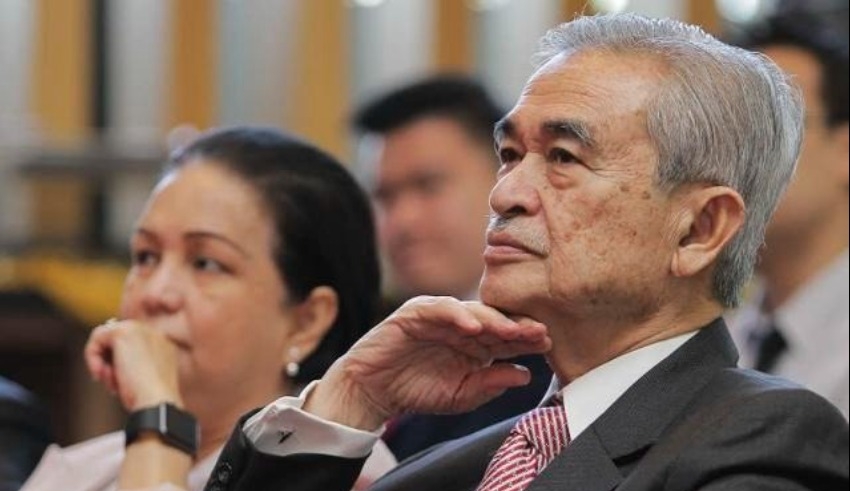 Former Malaysian prime minister Abdullah Ahmad Badawi has dementia, Health Minister Khairy Jamaluddin announced on Sunday (Sep 11).
Khairy, who is also Abdullah's son-in-law, stated that the announcement was made after a discussion amongst family members in response to the numerous inquiries that were made regarding the former leader's health.
Pak Lah, an affectionate nickname for Abdullah, served as Malaysia's fifth prime minister from 2003 till 2009. His tenure spanned the years 2003 to 2009.
Pak Lah does, in fact, suffer from dementia, and his condition is deteriorating to the point where he can no longer even utter the names of his own family members because he has forgotten them. "He may recognize them; he seems to, but he has reached the level where he is having difficulties speaking," Khairy said at a press conference on Sunday in Kuala Lumpur.
"I just now inquired with my wife, as well as my mother-in-law and my brother-in-law. I asked them if it was okay for me to disclose this information to the general public, explaining that there are certain people who are aware of his condition while others are not. "
Earlier, Khairy had introduced fresh editions of the clinical practice guidelines for the treatment of schizophrenia and dementia.
"I have never discussed this (detail) with anyone before. There are probably a lot of people here who are curious about where Malaysia's fifth prime minister is. Alzheimer's disease is a… a really harsh condition because the body is there but the mind isn't," he remarked. "the mind is there but the body isn't."
Keep Reading
Therefore, it is a very challenging scenario for family members and caretakers because you see them there but they aren't there. Over the years, I've witnessed the progression of my father-in-dementia law's to the point where he is no longer able to operate properly. As a result, my father-in-law is no longer seen in public, and this is one of the reasons why.
"He doesn't recall not only my name but also the name of my wife. The only way I can tell that he recognizes me is because of a fleeting look of recognition that appears in his eyes whenever I pay him a visit. Aside from that, I have no idea if he even notices that I'm present or not."
According to Khairy, the administration of Abdullah's care presents a number of challenges.
"I understand how much of a hardship it is for my mother-in-law," said Khairy, adding that his father-in-law is confined to a wheelchair.
"There are bright days, but increasingly, there are more bad days," he noted. "There is a trend toward more awful days."
In addition, Khairy mentioned in a tweet that she sent out on Sunday that it has been difficult for the family to witness Abdullah's declining cognitive ability.
"While some individuals are aware, the majority are not. The family has made the decision to discuss this matter publicly, in part to bring awareness to dementia and other forms of cognitive impairment," he explained.
Khairy went on to say that it was a blessing for Abdullah's family to be able to hire professional caretakers for him because people whose dementia is deteriorating require attention 24 hours a day, seven days a week in order to ensure their own safety.
"Imagine the people who are not able to do so. Dementia does not discriminate. It is not a problem that people who have a lot of money experience. It is possible for everyone to be affected," he stated during the press conference.
"Not everyone can afford to hire a professional to assist them, to put their loved ones in a care facility, or to move them out of the house. They still desire their presence, and there's absolutely nothing wrong with that."
"I think it's timely, and (today's event) resonated with me because in developing the health white paper, we have started talking about empowering and investing in community domiciliary care as well," he added. "I think it's timely, and (today's event) resonated with me because we have started talking about empowering and investing in community domiciliary care."