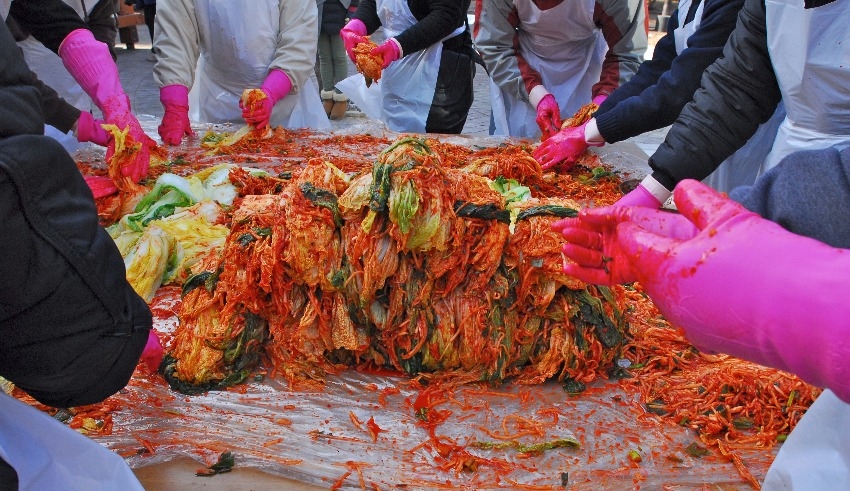 The producers of kimchi in South Korea are going through a difficult time as a result of a lack of cabbages brought on by climate change, which has caused costs to skyrocket this year. This has compounded the harm caused by cheaper products made by Chinese competitors.
Since kimchi, a spicy pickled side dish consumed daily by many Koreans and fundamental to Korean culture, is perceived to be in a state of crisis, the Korean government recently outlined plans to create two huge cabbage storage facilities in response to the situation.
The construction is scheduled to be finished in 2025 and is projected to cost taxpayers 58 billion won, which is equivalent to $40 million.
The intervention of the government to store the crop and provide the business at costs that are more reasonable is something that cannot come soon enough for local kimchi manufacturers who are having trouble purchasing enough cabbages due to the present high pricing.
In recent years, there has been a shift in the environment that has brought greater temperatures and heavier rain. These changes have affected cabbage crops, which has led to a reduction in supplies. The cost of cabbages more than quadrupled in less than three months this year, contributing to an overall surge in inflation that reached its highest level in 24 years in July.
Keep Reading
Since quite some time, the kimchi business in South Korea has been teetering on the brink of collapse.
Imports from China, which typically cost around a third less than domestically produced kimchi, have skyrocketed over the past two decades to account for forty percent of the domestic market for commercially produced kimchi in the United States.
When you include in the poor cabbage harvests over the past few years, a significant portion of the sector has basically collapsed.
According to the findings of a survey conducted by Korea Rating & Data, in 2021, over 450 of South Korea's roughly 1,000 kimchi manufacturers either ceased operations permanently or temporarily or converted to producing other types of food.
The people who make kimchi in Korea are hoping that the government's plan will at least stop them from losing more ground.
The government, for its part, hopes that the storage complexes will "greatly contribute to strengthening the position of domestically made kimchi around the world." Lim Jeung-guen, deputy director of the food industry promotion division of the agricultural ministry, said that more complexes could be built if the first two do well.
The country's kimchi exports rose 10.7% to a record $160 million in 2021, riding a wave of interest in Korean culture caused by things like the boy band BTS and Netflix's dystopian drama Squid Game.
On the home front, however, there are growing worries that the cabbage shortage will also hurt the tradition of "Kimjang," which is when families, friends, and communities make and share kimchi, often in November but not always.
A representative from the Hanaro Mart grocery store chain said that sales of ready-made kimchi have gone up 20% since August compared to the same time last year.