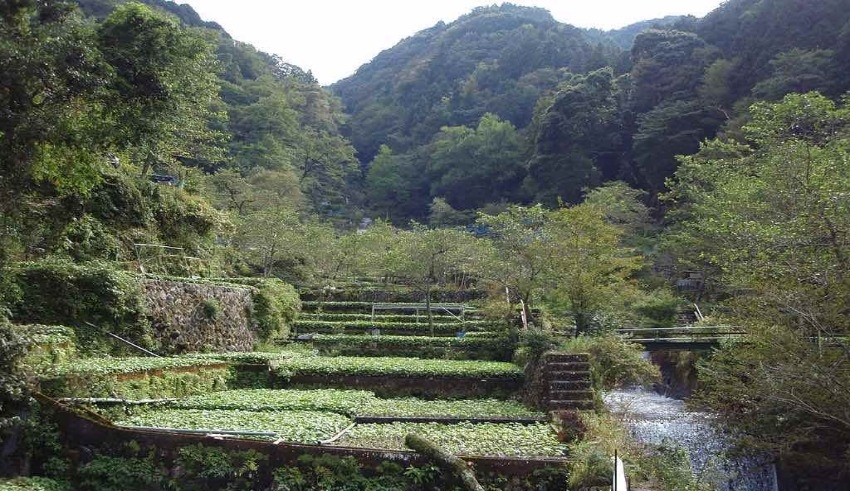 JAPAN: There are many Japanese farmers who begin to worry about Typhoon Season months in advance, haunted by recollections of the tremendous rains and landslides that devastated wasabi farms during one of these storms.
"Due to global warming, typhoons are now more powerful than ever before. It's becoming stronger," said an elderly farmer in Okutama, a suburb west of Tokyo, who was 70 years of age.
There's no guarantee that it won't happen again because it happened once.
Wasabi, the spicy Japanese horseradish used in sushi and other Japanese dishes like soba buckwheat noodle soup, is typically produced along streams in narrow valleys, making it vulnerable to flooding and other natural catastrophes.
The next year, Okutama's production was reduced by about 70% as a result of Typhoon Hagibis, which hit eastern Japan in 2019. It took nearly three years for the sushi farms in that area to recover due to the extensive replanting and meticulous care required.
Related Posts
A rise in temperatures that threatens the plants' ability to grow in water with a constant temperature of 10 to 15 degrees Celsius is one way that global warming affects productivity, according to experts.
Sashimi and sushi, which need wasabi's pungency to balance out the saltiness of raw fish, could be jeopardized if the herb were to disappear.
Weather isn't the only challenge faced by wasabi growers. Rural populations are dwindling as a result of an aging population. By the time Hoshina's farm's clear-flowing water wasabi crop was harvested in 2006, it had only produced half of what it had in 2005.
Sojibo's head sales manager, Norihito Onishi, has seen his business negatively impacted by wasabi shortages and supply issues.
Customers have long been known to ground their own wasabi roots in order to make the hot paste that is served alongside soba at these establishments. However, they were forced to give up the majority of this.
Previously, Onishi stated, "we served all the cold soba noodles with a piece of raw wasabi, but now we can't."
Onishi says he's been unable to obtain wasabi root for the past five to ten years, despite the fact that the root was available when the restaurant initially opened 30 years ago. Only a select few dishes can now use this priceless root.
According to Onishi, if the supply of wasabi remains unpredictable due to a variety of variables, including climate change, "we will have to come up with other means to handle the problem" so that raw wasabi is not discontinued altogether.