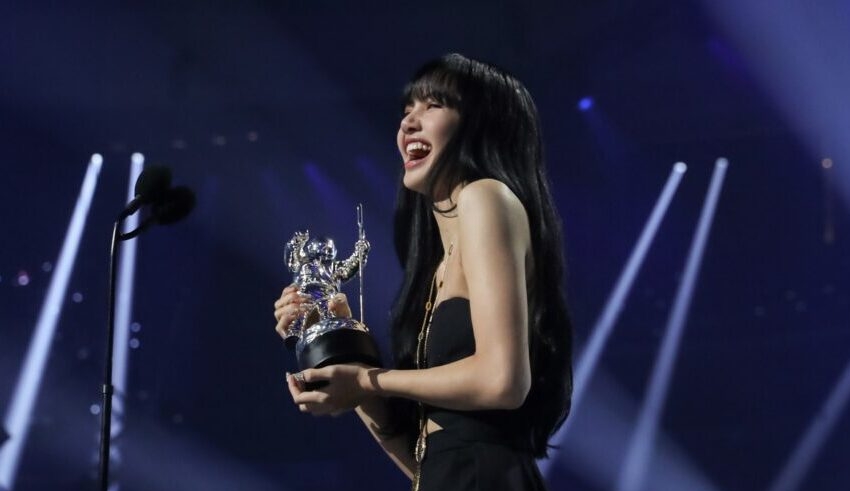 Lisa, a K-pop diva, already has fresh records under her belt as 2023 begins.
Tuesday, January 24th, Guinness World Marks (GWR) stated that the BLACKPINK member has established three new records for her solo career in 2022.
Lisa is now the first solo K-pop artist to win the MTV Video Music Awards (VMA) and MTV Europe Music Awards, according to GWR (EMA).
In August 2022, the Thai rapper won the MTV Video Music Award for Best K-pop over BTS, ITZY, TWICE, SEVENTEEN, and Stray Kids.
She also won the same prize at the MTV EMA in November 2022, defeating BTS, TWICE, SEVENTEEN, ITZY, and her own group BLACKPINK.
"At the 2019 MTV Video Music Awards, Lisa received the award for Best K-pop Video, which had previously been won solely by BTS." BTS were also the previous winners of the Best K-pop category at the 2021 EMAs before Lisa accomplished a historic double, according to GWR.
Keep Reading
In addition to these MTV accolades, Lisa holds the record for the most Instagram followers by a K-pop singer. According to GWR, Lisa's following surpassed 86,3 million on January 19, 2023. As of the time of writing, she had 86.9 million Instagram followers.
GWR noted that Lisa is now the 38th most followed Instagram account, with football player Cristiano Ronaldo having the most followers.
GWR also said that BLACKPINK owns the world record for the following categories as of January 2023: highest YouTube followers for a band, first K-pop group to achieve No. 1 on the UK albums chart (female), and first K-pop group to reach No. 1 on the US albums chart (female).
In September 2021, Lisa, the third BLACKPINK member with a solo album, released LALISA. GWR earlier reported that the "LALISA" music video had 73.6 million views in the first 24 hours, setting a new record for the Most Viewed YouTube Music Video by a Solo Artist in 24 Hours.