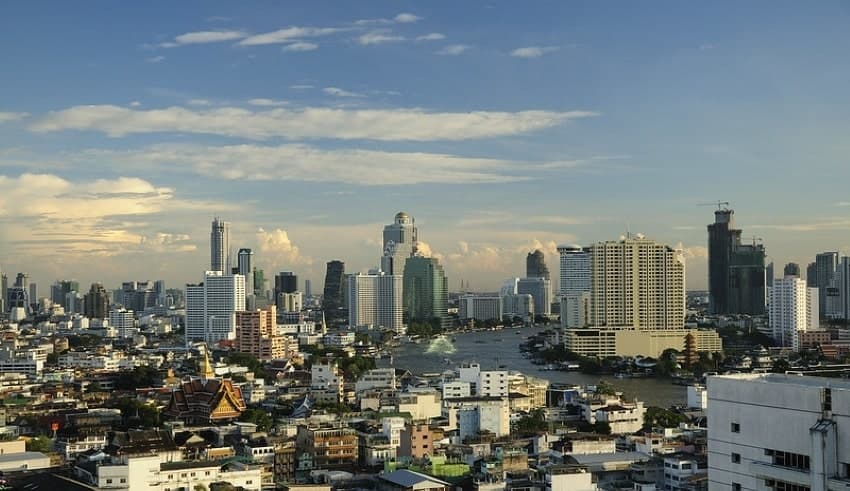 Thailand recorded zero cases of Covid-19 transmitted locally for 100 days in a row, entering a select group of places like Taiwan where the pathogen was virtually eliminated.
As of May 26, the country has notreported any group transmission, HealthMinistry data showed on Wednesday.Authorities are still discovering infectionsamong travelers arriving at the limits ofthe tourist hotspot, but these people arebeing quarantined and permitted toreach the population only after recovery
Like Taiwan and New Zealand, another country that made it past 100 days before the re-emergence of local infections, Thailand 's progress has depended on strictly policed borders that have been for months closed to foreigners. The policy has come at great cost to livelihoods for the people, with its famous beaches and cultural sites making it one of the world's most tourism-reliant economies.
That makes the milestone a bittersweet one for the country, coming in the face of the business pressure to reopen borders to save the ailing tourism sector, which accounted for 20 per cent of the pre-pandemic economy in Thailand. In theory, the government has decided to open up to visitors again ahead of the winter in the northern hemisphere, but there are still many specifics to be published about how to do so safely.
The problem in Thailand highlights the delicate balance governments are attempting to strike between public health and economic survival around the world. While several countries quickly shut down to curb the spread of the virus earlier this year, the economic downturn soon became too much to bear, and places from the US to India pressed for reopening amid the continued raging virus, sparking new spikes.
Thai authorities remain wary of a potential revival of infection as in New Zealand and Vietnam, two other countries that had appeared to eradicate local transmission only later to see unexplained flare-ups.
Related Article: https://www.theasianaffairs.com/thailand/2020/08/19/extended-state-of-emergency-to-happen-due-to-covid-19/