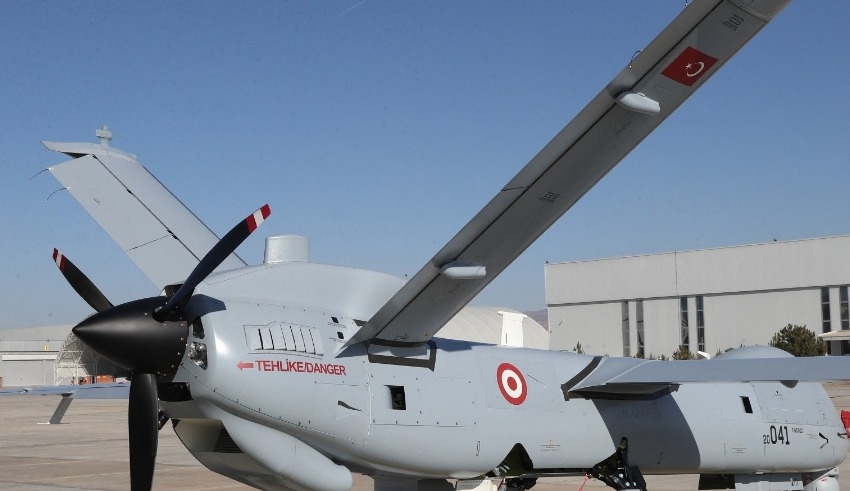 Malaysia has chosen Turkish Aerospace Industries to supply three unmanned aircraft, according to the Southeast Asian country's minister of defense.
"The government has chosen to contract with Turkish Aerospace Industries (TAI) for the procurement of three (3) MALE-UAS units," Hishammuddin Hussein said in a statement on Sunday.
The minister stated that the purchase will be funded through the country's five-year spending plan rather than its defense budget.
Anka, a medium-altitude, long-endurance unmanned aircraft system, was pitched by TAI. According to a press release issued by TAI in 2019 prior to the defense and aerospace LIMA expo, the business was scheduled to hold high-level export negotiations for the Anka.
Malaysian King Al-Sultan Abdullah visited TAI's facilities in Ankara, Turkey, on August 18, 2022. Then, on October 7, TAI announced a collaborative agreement with MIMOS, Malaysia's research and development center.
TAI has not released a statement regarding the agreement, and business representatives declined to comment for this article.
Keep Reading
The Anka drone series is capable of reconnaissance, target acquisition and identification, and intelligence collection. It is equipped with electro-optical/infrared and synthetic-aperture radar technology. According to the company, the aircraft are capable of autonomous flight and can take off and land on their own.
The family of unmanned aerial vehicles has a wing span of 17.5 meters, a length of 8.6 meters, and a service ceiling of 10,000 feet. They can remain flying for more than 30 hours at an operational altitude of 6,000-9,000 feet.
Malaysia may choose for the Anka-S variant, which is employed by the forces of Turkey and Tunisia. This type has a data link range of 250 kilometers (31 miles) and 30 hours of battery life. It can be armed with a range of precision-guided bombs and missiles produced in Turkey, including as the MAM series of laser-guided bombs that have been used in conflict in Libya, Syria, Nagorno-Karabakh, and Ukraine.
The Turkish military use TAI's Aksungur drone, which has a greater payload and endurance and is produced by TAI.
The military forces and Coast Guard of Malaysia are focused on militancy and terrorism in the Sulu Sea, which is located between eastern Malaysia and the southern Philippines.
Malaysia consists of two distinct landmasses separated by the critical Strait of Malacca and South China Sea. It is also one among six nations that claim possession over the contested Spratly Islands.