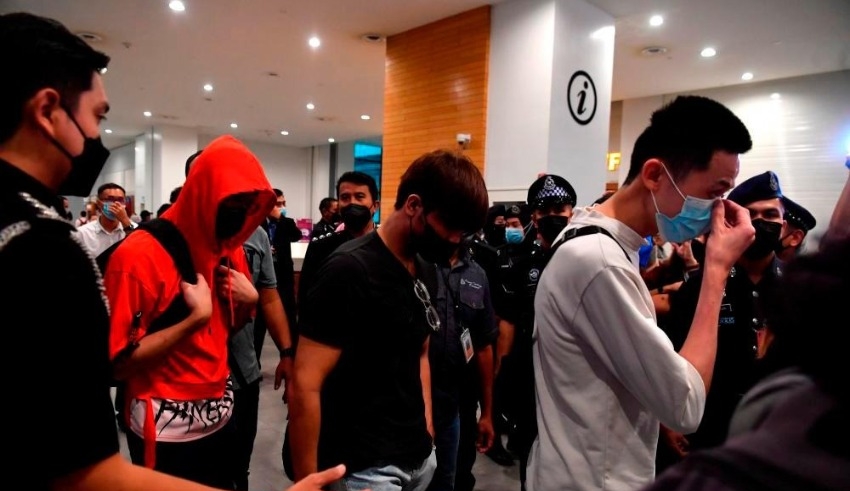 It wasn't until the middle of the previous year that people started hearing about these cons. It is common practice for the syndicates to advertise high-paying employment in other countries on social media sites such as Facebook and Instagram.
After the victims have been tricked into traveling to a foreign country and detained against their will at these scam compounds, they are then instructed and coerced into defrauding other people via the internet.
According to the Global Anti Scam Organisation (Global Anti Scam Organisation), the many sorts of scams include phishing assaults, fraudulent online investments, and crypto romance scams (GASO).
The travel documents and mobile phones of the victims are typically taken by the criminal syndicates. They are compelled to work for up to 15 hours each day and are not permitted to leave the buildings or compounds in which they are held.
According to the non-profit organization GASO, those individuals who do not cooperate with the con artists risk being abused, starved, and sold to other criminal gangs if they do not play ball with the con artists.
The United Nations Special Rapporteur on Trafficking in Persons, Vitit Muntarhorn, issued a statement on August 26 stating that victims of human trafficking who were tricked into working for online scam companies in Cambodia were living in a living hell, which frequently resulted in torture and even death in some cases.
The majority of the incidents in Cambodia have been reported in the city of Sihanoukville, which has undergone a dramatic transformation as a result of the construction of approximately one hundred casinos controlled by the Chinese in the previous few years. In an effort to put a stop to the fraudulent operations, Cambodia has taken some corrective action.
Keep Reading
In addition to Cambodia, reports have surfaced of Malaysian citizens falling victim to cons in the neighboring countries of Myanmar, Thailand, and Laos.
Not only did the victims not receive the hefty earnings that were promised to them, but their relatives were also required to shell out significant sums of money in order to ensure their freedom.
According to Mr. Chong of MCA, some of the victims paid their captors ransoms of up to US$20,000 in order to be set free.
In the instances that Mr. Ooi has been working on, the ransom has increased to approximately RM100,000 from RM20,000 in the previous year.
A man selling food on the street, who only wished to go by the name Tan, claimed that he was anxious for work because the COVID-19 outbreak had a significant impact on the amount of money he was making.
In July of the previous year, a man who was 26 years old and from Johor Bahru said that he had unlawfully entered Thailand in order to work at a casino. At the time, Malaysia was operating under a movement control order (MCO).
He was taken to Mae Sot, which is located on the border with Myanmar. Following that, he was transported to Myanmar, where he was detained in a structure that housed a number of offices.
According to him, there were anywhere between eighty and ninety other Malaysians present at the time.
His captors required that he con individuals over the phone while they held him captive. Instead of being thrashed for missing targets, he was made to perform exercises like sit-ups and push-ups as punishment.