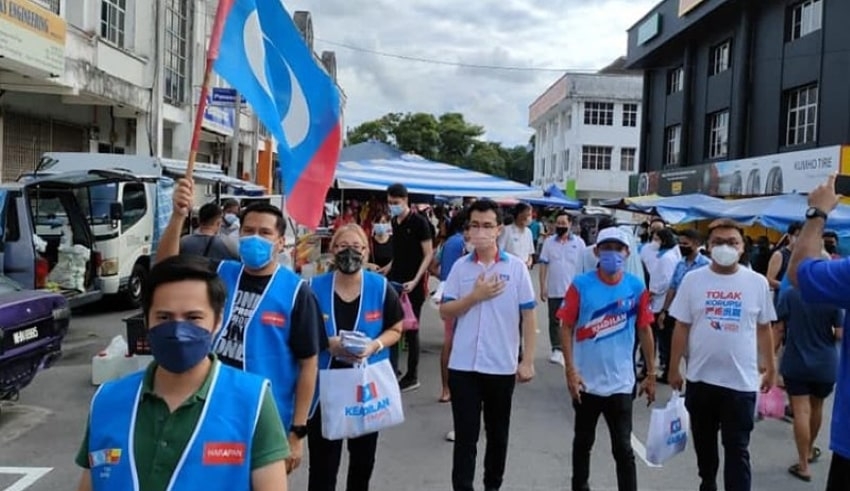 Malaysia – MIC president Tan Sri SA Vigneswaran stated the organization is prepared to run Indian Muslim candidates in the next 15th General Election (GE15).
He said that the subject had just been considered by the party's central working committee.
"There isn't anything wrong with us (MIC)." If there is demand in certain areas (areas) that a Muslim candidate is required for particular reasons, we are prepared since we have Indian Muslim candidates who are willing to run.
"As long as they're MIC (traditional) seats, we'll compete," he said following the breaking of the fast event. The event was also attended by MIC vice president Datuk Seri M Saravanan.
Vigneswaran also said that MIC will continue to safeguard and help the Indian Muslim population in the nation, in addition to ensuring the rights of Indians.
The prime minister's special envoy to India and South Asia emphasized that the 76-year-old party had never ignored India's Muslim population, as certain political groups alleged.
Related Posts
The Maju Institute of Educational Development, which is controlled by MIC, has also promised that Indian Muslim youngsters would be granted the same privileges in terms of scholarships and loans.
He also said that he will strive to fix the nationality difficulties of Indian Muslims who do not yet have ID cards.
In response to Umno and Barisan Nasional's (BN) choice to run alone in GE15, Vigneswaran remarked that MIC has committed to work with other parties after the election if any were prepared to join BN.
Sungai Siput and Tapah in Perak; Sungai Buloh, Hulu Selangor, Kapar and Kota Raja in Selangor; Port Dickson (Negri Sembilan), Segamat (Johor), and Cameron Highlands in Johor; and Sungai Buloh, Hulu Selangor, Kapar and Kota Raja in Selangor; Sungai Buloh, Hulu Selang (Pahang).
Tapah and Cameron Highlands were the only seats the party won.